Iran turning to Central Asia for markets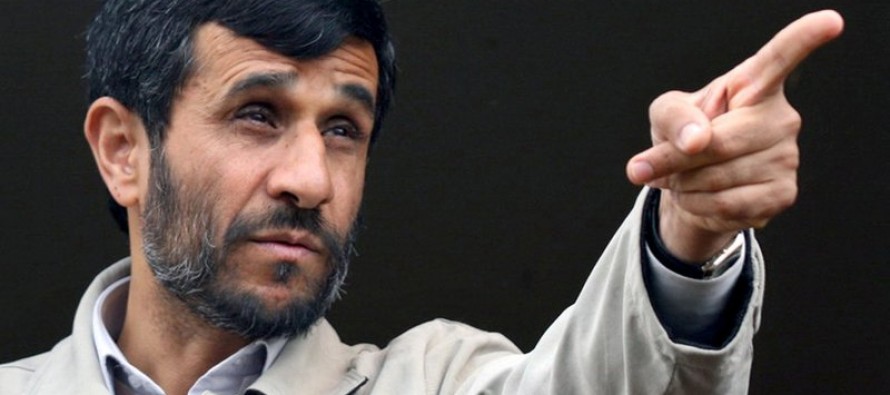 Iran's President Mahmoud Ahmadinejad is not missing a single opportunity to talk about growing trade ties with Central Asia
At one gathering in Azerbaijan, he reminded the president of Kazakhstan about the vision of a railway linking the heart of Central with Iran's warm ports. At another meeting in Kuwait, he held talks with Tajikistan's leader about strengthening trade relations.
The sanctions have clearly buy levitra cheap us had its effects on Iran. But, would they make the Iranian state to give up on nuclear programs?
Iran has so far been able to keep its shield up against the sanctions. The country is trying to diversity its economy away from oil, which cialis blood thinner has its most sales to China and India. These countries have been the focus of intense Western efforts to reduce the flow of oil sales as part of pressure over Iran's disputed nuclear program. Iran is now reaching out to central Asian markets to seek economic buffers in a region where Washington holds relatedly limited influence.
"The Iranian economy is so strong that it could live without oil revenues," said Iranian President Mahmoud Ahmadinejad cialis generica at a pan-Asian summit last week in Kuwait. "Our people could get accustomed to that and I think that things will change in the near future."
The nation is considering running without the critical oil revenue, which forms 80% of Iran's revenues, and investing in solar and renewable sources.
"Iran has no choice but to turn to Asia for trade" because of the Western sanctions, said Sasan Fayazmanesh, an economic buy cialis from canada affairs expert and head of the Middle East Studies Program at California State University, Fresno. "But that, of course, will not solve Iran's problem of selling its oil since the Central Asian countries, for the most part, do not need Iran's oil."
The problem, however, lies with rifts within Islam. While Iran is mostly a Shiite country, much of Central Asia is Sunni Muslims. The governments would be hesitant to build up ties.
Iran is also fearful of Washington's sway to grow in the Central Asia following the planned withdrawal of NATO troops from Afghanistan by the end of 2014.
---
---
Related Articles
The UK government has pledged over USD 200mn in annual aid to Afghanistan until 2017. Britain's Secretary for International Development
Afghan Finance Ministry official said revenue of the Medium Taxpayer Office (MTO) increased by 300mn AFN compared to the previous
President Ashraf Ghani scrapped two chromite extraction contracts during his surprise visit to Logar. The contracts were signed with two