Iran turns to its car industry to make up for its losses from the sanctions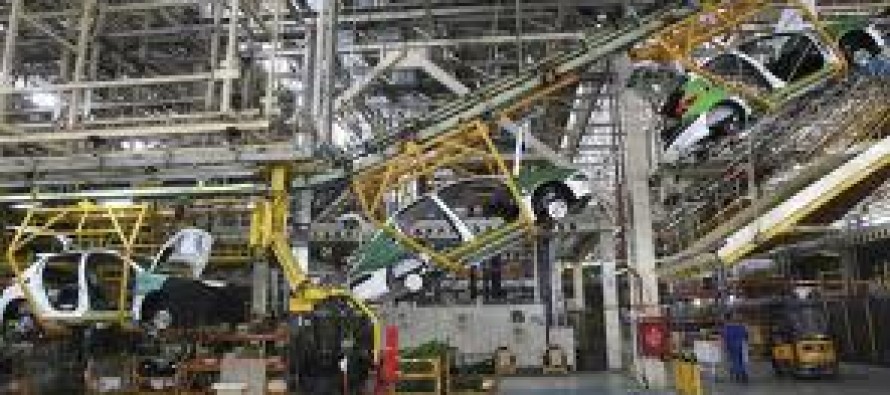 Seems like Iran is not threatened by the sanctions that have crippled its oil industry, as the country is looking for other alternative sectors to revive its economy.
Iran is now turning to its automotive industry to make up for the billions of dollars of losses that the sanctions caused to its international oil sales.
This comes as Tehran noticed a drastic decline in this year's budget, indicating that the country's economy can no longer rely on the oil and gas sector which has been targeted by the U.S. and EU sanctions.
"The government would be interested in prioritizing the export capacity of a lot of other sectors in Iran," said Edward Bell, an Iran expert at the London-based Economist Intelligence Unit.
Would the automotive industry be the next best alternative sector for Iran to revive its economy?
Well, that is hard to answer, given the extreme devaluation of the Iranian currency, Rial, and the 50% decline that Iran witnessed in its car production in January of this year.
According to Financial Times, the total losses of Iran's two largest state-run carmakers, Iran Khodro and Saipa, had reached 10tn Rials (USD 407mn) due to a "fivefold rise" in prices of raw materials.
Furthermore, the outdated technology used in Iranian cars makes it difficult for Iran to compete with those of Western and Asian producers. Much of the equipment on Iran's automotive assembly lines is 16 years old, compared to an average of 11 years old in the West and 12 1/2 years old worldwide.
Being a state-owned industry, Iran's car industry also becomes a victim of Iranian domestic politics; hence less focus on competitiveness.
The industry got hit even harder when the government took some initiatives to boost its industrial production in 2003, in a bid to diversify the economy and make the country less reliant on oil-and gas exports.
The state's first step involved removing state subsidies of energy prices and of consumer prices to make Iran's economy more market-oriented. Result: A disaster. It only hiked up the energy prices which made it difficult for manufacturers to meet up their costs. According to figures, the price of energy for a manufacturing unit went from USD 1.20 per cubic meter of liquid natural gas to USD 6.
Second step was allowing imports of cheap goods from China and India (by exempting them import duties and no value-added tax) in an attempt to bring down prices of local goods. Result: A disaster. It only pushed the prices even higher.
Iran's manufacturing sector, mainly the assembly-line parts and car components, were left suffering.
Will the car industry be a lucrative business at all for Iran or is Iran out of options?
---
---
Related Articles
The suicide attack on Monday at the compound of the US-run Contrack International, a foreign military contractor, caused an estimated
120 civil servants from more than 14 public institutions successfully completed a six-month basic training on English language, computer programs
An American Congressman, Dana Rohrabacher, expressed his concern about the Afghan-China deal of the Amu River oil basin made with