Iranians causing hindrance to Afghanistan's Salma Dam project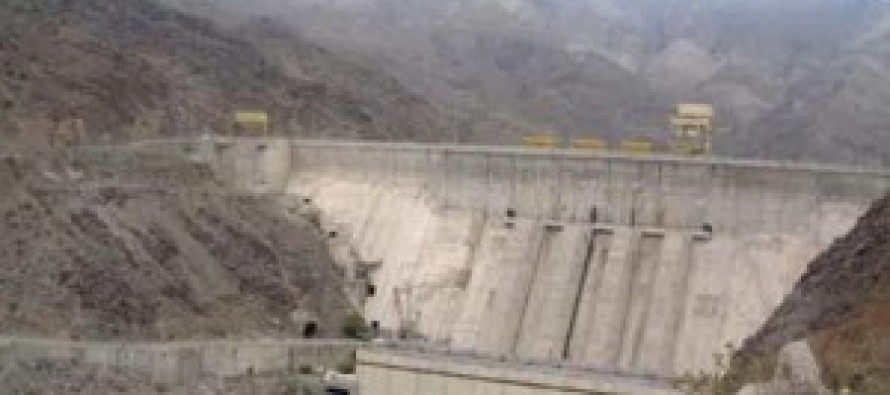 Residents of Chesht district in Herat claim that Iranians hamper the Salma Dam project by bribing the Indians who are in charge of the project.
These claims come as the project has remained incomplete since the past six years.
These concerns followed after the visit of Afghan deputy foreign minister, Jawid Ludin, along with India's ambassador to Kabul to the Chesht district with the Indian technical staff working on the project.
Residents say that work on the project has been halted since the past year. They claim that following the supervisor's visit to the Salma Dam, Indian officials send workers to carry out the project. However, the work is stopped after the supervisors leave the region.
For several years, the Indian officials linked the reason of the delay in the project to the lack of security in the Chesht district of Herat province. Afghan officials have also expressed their concerns about Iran's efforts to hamper the project's work.
On the other hand, Salma Dam's Chief of Security Samanwal Aziz-ul-Rahman said there are no security issues in the region. He added almost 200 security forces are deployed in various places to provide security to Salma Dam and other regions.
Although four Iranian engineers are part of the project, the Afghan government alleges Iran's government for causing hindrances to the completion of the project.
Engineer Mohammad Akbar, representative of the Ministry of Energy and Water, said the contract with the four Iranian engineers was signed by the Minister of Energy and Water Mohammad Ismail Khan.
While Indians had recently spoken of the lack of sufficient budget for the construction of the dam, tribal elders in the district claim that Indian officials receive bonuses from Iranians for impeding the work.
A tribal elder Sayed Omar Frotan said Iranian delegation and a number of other Iranian nationals have been seen visiting the Indian officials in the region.
Deputy Foreign Minister Ludin, during his recent visit to the Salma Dam, said the project would be completed in the next year and a half.
This project has the capacity to irrigate 75 thousand hectares of agricultural fields and to generate 42 Megawatts of electricity.
The Salma Dam is one of the two big projects India undertook in Afghanistan, the other being the Parliament building. The dam's completion failed in 2010 due to security issues. The site began witnessing frequent gun battles between the project security detail and the Taliban even before the withdrawal of foreign forces.
Herat is one of the agricultural provinces of Afghanistan. Many pundits believe that the dam would be able to irrigate more than 70 hectares of agricultural lands.
---
---
Related Articles
As many as 17 development projects are going to be implemented in Takhar province at an estimated cost of USD
By Ahmadshah Ghanizada- In a bid to improve airport facilities in Afghanistan, an agreement has been signed between Kuwait's National
A number of Ghazni residents complain about absence of reconstruction projects in areas where security has improved with the deployment