Iranians stand by Afghan nation- Ahmadinejad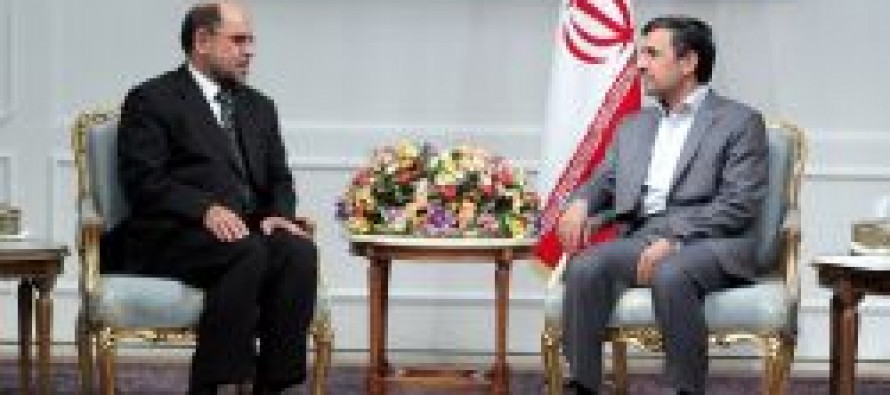 In a meeting with the Afghan new Ambassador to Tehran Basir Ahmad Noor, President Mohammad Ahmadinejad stressed on the need for cooperation among regional states, saying challenges facing the region require domestic solutions.
According to the report of Presidential Office Website, President Ahmadinejad said that security, honor and progress of Afghan nation has always been important for Iranians.
He stressed that Iran will support establishment of peace, tranquility, brotherhood and prosperity in Afghanistan. Ahmadinejad said although alien presence in Afghanistan has created special situation, the Afghan people with their historical background, will pass this hard period and that the Afghan nation can take big steps in direction of progress and security in their country.
He called for acceleration of implementation of projects and called them beneficial for both countries and the region, adding that there is no limit to expansion of ties between Iran and Afghanistan.
Referring to the regional problems, Ahmadinejad said these problems have regional solutions and countries of the region should take steps with full understanding in direction of solving the problems.
---
Related Articles
Authored by Alessandro Abati, PPP Expert Wadsam has already delivered to its readers interesting articles on Public Private Partnership (PPP),
By Ahmad Masoud-Many Pakistani products marketed in Afghanistan are marked either "For Export to Afghanistan" or "Not for sale in
Saudia Arabia signed the contract of building a grandeur Islamic center on a hilltop in central Kabul. The center, including