Iran's South Khorasan Province eying investment in Afghanistan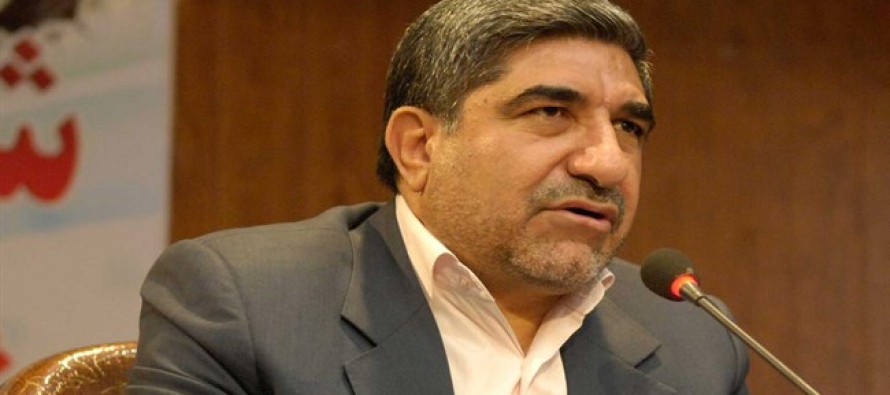 Iran's South Khorasan Province is keen on expanding trade ties with Afghanistan.
In a meeting with Afghan Ambassador to Tehran Ahmad Nasir Noor in Birjand (capital of South Khorasan Province), Governor General Wajhollah Khedmatgozar said his province is eying investment in various commercial, trade, industrial and mineral fields in three provinces of Afghanistan: Farah, Herat and Nimroz.
He said the religious affinity, border proximity, common cultural grounds and long-term relations of the two nations will serve as great factors in boosting trade ties.
He added that South Khorsan Province of Iran is one of the safest provinces of Iran for trade and enjoys suitable potentials and capacity in the areas of economy, technology, culture, science and education.
On his part, Ambassador Noor welcomed South Khorasan's interest in trade with Afghanistan and said Afghanistan would benefit from the opportunities offered by the neighboring province as the war-torn nation is in the process of rebuilding itself.
South Khorasan is a relatively new province in eastern Iran, which was created in 2004 with Birjand as its capital city. Ferdows, Tabas and Qaen are some of its other major cities.
The province has four main capacities for foreign investment.
Mines: There are 352 miens and 15 processing factories in the province. The province meets 50% of Iran's coal requirement.
Agriculture: The province produces barberry, jujube, saffron and cotton.
Health and Nature Tourism: Lut hot mineral spring is used for hydrotherapy in the province. Th province offers various tourism attractions including Ferdows Jame Msoque, Nehbandan Citadel, Frog Fortress, Klah Farangi Mansion and many more.
Education: There are 6 main universities and 14 educational centers.
For more information about South Khorasan Province, please click the following link:
http://www.iran-daily.com/News/57524.html
---
Related Articles
The Ministry of Finance (MoF) plans to increase import duties on tissue paper and cardboard box imports in a bid
Badakhshan's Department of Women Affairs and the Provincial Governor's Office celebrated the official opening of the Women's Training Centre and
786 Pharmacies, Afghanistan's first pharmacy chain, has launched the nation's first online health store. With a choice of over 200