Irrigation projects executed in southern provinces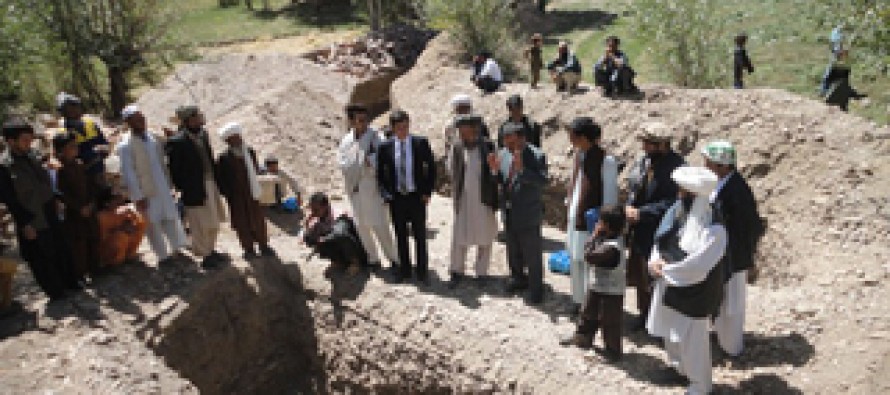 Funded by the United National Development Program (UNDP), irrigation projects including cleaning of three drainages and construction of a water gate and a protection wall are executed in Helmand and Kandahar provinces.
Accounting for USD 232,437, the projects are implemented through the National Area-Based Development Program (NABDP) and the Ministry of Rural Rehabilitation and Development.
More than 19,000 labor days are created as a result of these projects which benefit mover 3,000 households.
Another 14 projects are ongoing in Uruzgan, Helmand, Takhar, Nangarhar and Badghis provinces, costing USD 218,137. These projects create 58,306 labor days and benefit 119,902 individuals.
National Area-Based Development Programme (NABDP) commenced as a joint initiative of the Ministry of Rural Rehabilitation and Development (MRRD) and United Nations Development Programme (UNDP) in 2002, with the goal of contributing to a sustainable reduction of poverty and an improvement of livelihoods in rural Afghanistan.
---
---
Related Articles
The Afghan government finally has good news to the Afghan students studying in Malaysia. Ministry of Higher Education said they
Construction of the dome over Abu Raihan Al-Beruni's tomb is one of the many projects planned for the year 2013.
 William Hammink, Mission Director for the U.S. Agency for International Development (USAID) in Afghanistan and Ferozuddin Feroz, Afghanistan's Minister of