ISAF to renovate Afghanistan's Salang Tunnel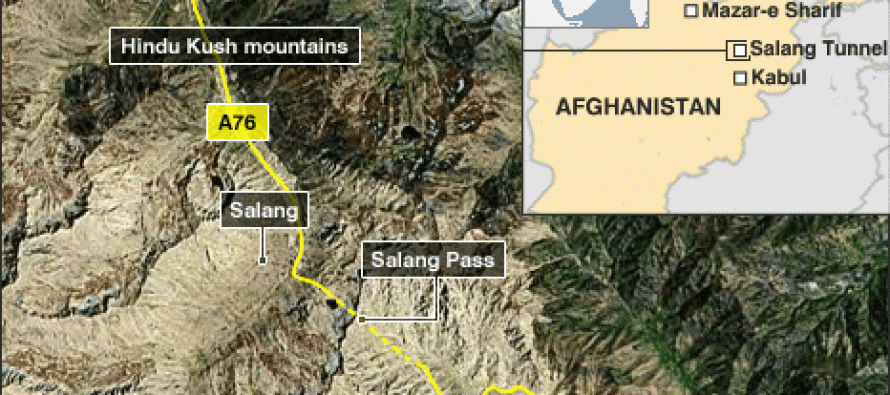 The International Security Assistance Force (ISAF) has pledged to provide USD 11mn in financial assistance for the renovation of Salang Tunnel, Afghanistan's only major south-north route.
Crossing the Hindu Kush mountain range under the treacherous Salang Pass, the 2.6km (1.6 mile) tunnel bisects north-east Afghanistan, reaching an altitude of about 3,400m (11,154ft) – making it one of the highest road tunnels in the world and only slightly lower and shorter than the Eisenhower Memorial Tunnel in the Rocky Mountains of the US.
The tunnel was hailed as an engineering masterpiece on its completion in 1964 by the Soviet Union.
Deputy Public Works Minister Ahmad Shah Wahid said preliminary repairs of the tunnel have started last week.
The tunnel will be closed at night, as construction work would be performed at night time. It would be opened for vehicles traveling through the tunnel in an emergency situation and for people traveling to Mazar-e-Sharif for celebrations of New Year, Nawruz.
On a typical day, about 1,000 vehicles pass through the tunnel, but there is nobody controlling the traffic apart from the under-staffed and under-resourced Kabul-Salang highway department.
And critics say it has insufficient lighting, inadequate ventilation and potholes.
It was badly damaged by fire in 1982 and partially destroyed in the late 1990s by mujahideen led by Ahmad Shah Masood fleeing the Taliban's advance from Kabul.
At the time of its re-opening in 2002, the Halo Trust – a charity that provided machinery and manpower to blast away masonry and debris – called the tunnel "a tragedy just waiting to happen".
---
---
Related Articles
A new building for the Department of Borders and Tribal Affairs was inaugurated in northern Kunduz province. Funded by the
Afghani currency value hit its record low in a decade on Tuesday, with one dollar accounting for 55 AFN in
An American Congressman, Dana Rohrabacher, expressed his concern about the Afghan-China deal of the Amu River oil basin made with