Italy pledges support to Afghanistan beyond 2014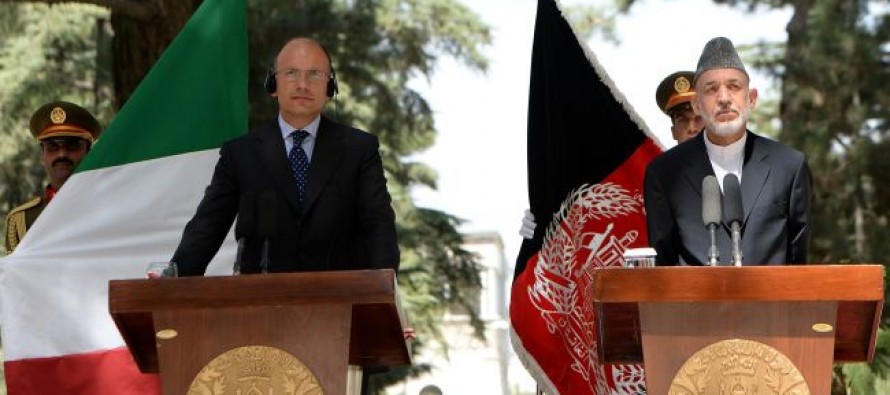 Italian Prime Minister Enrico Letta assured Afghan leaders Sunday that Italy will continue to support Afghanistan that has been beset by decades of war.
Letta visited Afghanistan for the first time since he assumed office in April.
"I want to speak loud and clear to the people of Afghanistan and to my fellow Italians. What is at stake here is our common future," Letta said in a joint press conference with Afghan President Hamid Karzai.
Letta said Italy's presence after 2014, when the foreign troops are schedule to withdraw from Afghanistan, will be different than the current Nato-led military mission. He said Italian troops will train and assist Afghan security forces.
The prime minister also termed as important economic co-operation between his country and Afghanistan. "We want to have a future first of all in economic development, because we are sure that 12 years of good bilateral co-operation would be very important to be developed for the mutual interest of Afghanistan and Italy."
Welcoming Italy's commitment, President Karzai appreciated the 12 years of dedication and assistance from the Italian government.
---
---
Related Articles
The U.S. Embassy in Afghanistan has announced the launch of a new project with the Oriental Institute of the University
The Integrity Watch Afghanistan (IWA) has released a fresh report on the outflow of cash from the country titled "Curbing
Reconstruction work began on the Guzarga-e-Noor district basic healthcare centre in Baghlan with financial and technical support from Afghan-German Cooperation.