Italy provides 5mn Euros in grant to Afghanistan's National Solidarity Program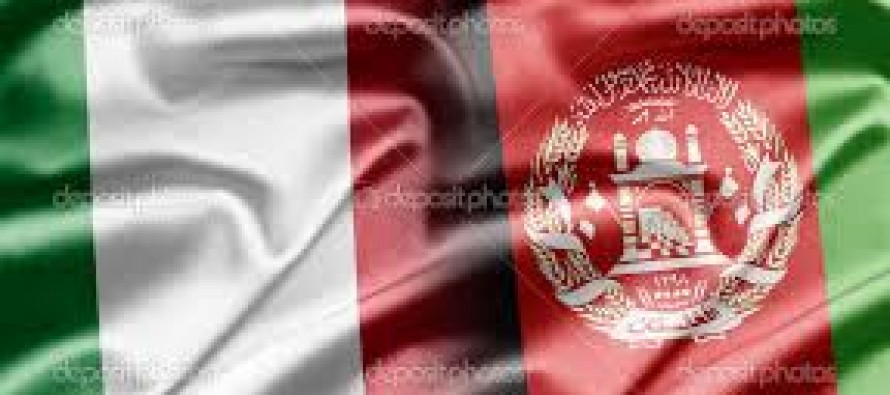 The Italian government has pledged to provide a grant of 5 million Euros to the National Solidarity Program (NSP) of the Ministry of Rural Rehabilitation and Development (MRRD).
An agreement to that effect was signed between Italian Ambassador to Afghanistan, Luciano Pezzotti, and Afghan Deputy Finance Minister for Policy and Planning, Shafiq Ahmad Qarizada, and Minister of Rural Rehabilitation and Development, Naser Ahmad Durrani on 11 August 2015.
The new grant is for funding uplift projects in areas of irrigation, transport, water and sanitation, power, education and community centers in the western provinces of Herat, Ghor, Badghis, Farah and the Central Bamiyan province.
The funded will go directly to Community Development Councils (CDCs), according to a statement by the MRRD.
The total grant provided by the Italian government to the NSP during the years 2008, 2012, 2013 and 2015 amounts to 36mn Euros.
The funds have benefited an estimated population of 1,316,317 in 1,491 communities in 62 districts of 8 provinces. They have helped construct/rehabilitate 1,175 kilometers of rural roads, build thousands of wells, 28 schools, and 204 community centers and generate 1,002 KW of power.
---
---
Related Articles
President Hamid Karzai attended the 5th Euro-Asia Economic Forum, which is held in China's Shaanxi Province under the theme of
With a capacity of housing for 280 students, a hostel is built for an agricultural high school in the central
The Express Tribune-Tahir-ul-Qadri's sit-in has forced the government to postpone a two-day meeting of commerce ministers of Pakistan, Afghanistan and