IWA slams Afghan government for failing to safeguard natural resources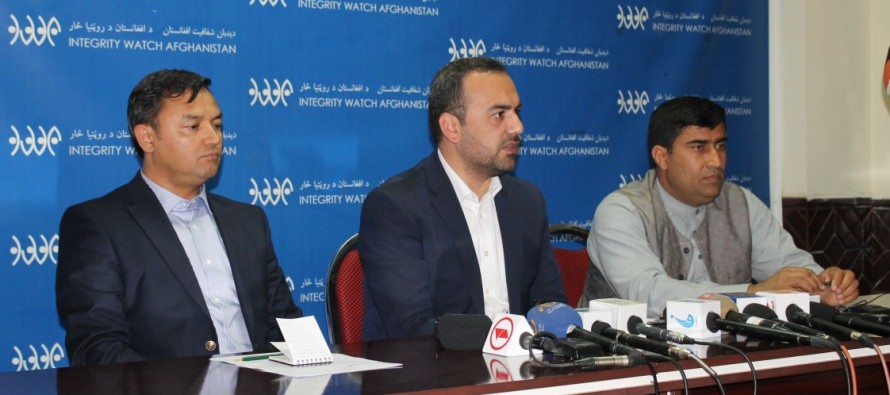 The Integrity Watch Afghanistan (IWA) has once again flagged corruption as the biggest problem in Afghanistan's mining sector.
In their report the IWA members have highlighted some massive loopholes and inconsistencies in the figures provided by the government to Afghanistan's 5th Reconciliation Report prepared by the Afghanistan's Extractive Industries purchase viagra usa Transparency Initiative (EITI).
"The 5th AEITI report highlights major issues of weak oversight and mismanagement of revenue collection by the Ministry of Mines and Petroleum and the Ministry of Finance," said Sayed Ikram Afzali, Executive Director of Integrity Watch Afghanistan.
"The government seems unable to consistently provide even the most basic data, showing what contracts are active, how much production they have had, and what revenues they have produced. And it is behind this wall of ignorance that our country's resources are being looted."
In one viagra through canada specific instance, the Northern Coal Enterprise revenue was initially reported to have been AFN 444 million in 1393, dropping to only AFN 4 million in 1394. In the final version of http://www.radiokolej.cz/domains/radiokolej.cz/levitra-nonprescription/ 5th AEITI report that was published on May 1, the revenue from the same company is reported at AFN 754 million in 1393 and AFN 2 billion in 1394. Meanwhile production has been almost steady across the two years from the same coal site: 1.5 million tones and 1.4 million tones.
The civil societies also voiced their concerns mail order cialis and claimed that the 5th AEITI report has undermined the role of the civil society members.
"Requests from civil society organizations that the government should be asked to comment on the gaps and discrepancies in the data were met with no response, and the Secretariat released the report for approval with an extremely short period for review – less than 24 hours for a complex and important document," said Habiburahman Nang, Executive Director of PETWO, a member of Mining Watch Afghanistan (MWA) coalition.
The corruption watches have urged the government to put in basic reforms that would help protect Afghanistan's natural resources. Some of the suggestions included amending the mining law to make contract publication a condition of validity, establishing a single fully transparent account to be used for all extractive revenues, taking action against illegal mining, and strengthening the capacity of the ministry of mines in the next six months.
---
---
Related Articles
The Afghan Ministry of Agriculture, Irrigation and Livestock (MAIL) has received 298 agriculture machineries worth 73mn from the World Bank
Afghan Telecom, which operates under the stewardship of Ministry of Communications and Information Technology, plans to launch the third generation,
Japan has pledged 940mn Yen (equivalent to $9mn) to UNICEF to support emergency needs of Afghan children and women. An