Japan contributes USD 5.3 million for Humanitarian and Emergency Assistance in Afghanistan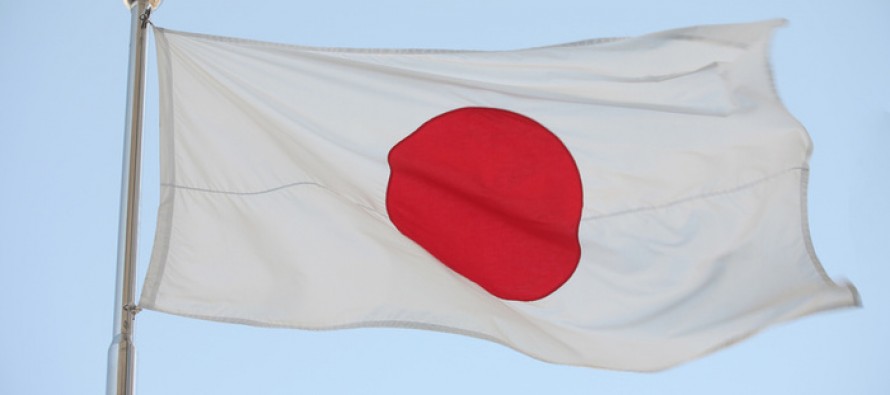 The Government of Japan has recently provided 5.3 million fund to UNHCR, UNICEF, UNMAS, WFP, WHO and IOM for humanitarian and emergency assistance in Afghanistan.
The funding from Japan will allow those agencies to address humanitarian challenges through provision of vital support to refugees returning from viagra levitra Pakistan and Iran, and to people suffering from food insecurity, malnutrition, natural disaster, displacement and other critical situations. The contribution responds to requirements under UNOCHA's 2018 Humanitarian Response Plan.
1) United Nations High Commissioner for Refugees (UNHCR) – USD 1,000,000
Funding from the Government of Japan will support UNHCR to provide vital humanitarian assistance to returning Afghan refugees from Pakistan and Iran under the UNHCR facilitated Voluntary Repatriation Operation, as well as foster their sustainable reintegration in Afghanistan through community based programmes. While benefitting returning Afghans, such community based programmes also benefit internally displaced Afghans and cialis sale online local hosting communities. The funding will also contribute towards addressing the urgent humanitarian needs of the displaced populations and support refugees within Afghanistan. The overall funds will benefit an estimated 10,750 individuals.
2) United Nations Children's Fund (UNICEF) – USD 800,000
Contribution from the Government of Japan will enable UNICEF to provide education in emergency services to nearly 12,500 children (IDPs, returnees and their host communities) affected by emergencies. The project supported by the Japanese fund will viagra in usa also strengthening of coordination and information management of the Education in Emergency Working Group (EiEWG), with linkages to the Development Partners Group (DPG).
3) United Nations Mine Action Service (UNMAS) – USD 1,000,000
Funding from the Government of Japan will support demining activities in Badakhshan, Balkh, Bamyan, Logar, Paktya, and Takhar provinces, where many communities remain affected by landmines and explosive remnants of war (ERW). It is expected that a total of 1.2 square kilometres of land will be cleared of landmines and ERW, directly benefitting over 7,300 people who reside within 1 km of contaminated areas, with indirect beneficiaries estimated at approximately 23,000. The assistance will contribute to socio-economic development as well as an overall reduction of civilian casualties. In particular, the support from Japan will contribute to initiatives including training and employment of female deminers, promoting active and meaningful female participation in mine action and fostering inclusive community resilience.
4) World Food Program (WFP) – USD 1,000,000
With funding from the Government of Japan for its emergency response and the UN Humanitarian Air Service (UNHAS), WFP will be able to provide life-saving food assistance to more than 7,500 internally displaced persons and returnees and help 920 aid workers and up to 3mt of their cargo to fly to 25 hard-to-reach destinations across the country. UNHAS is an air transportation service that carries passengers and light cargo for humanitarian and development partners and provides timely medical and security evacuations as required.
5) World Health Organization (WHO) – USD 500,000
Funding of the Japanese Government through this project will ensure access to life-saving health care services to underserved populations and those displaced by conflict as well as the returnees from neighboring Pakistan and Iran. The support from Japan will contribute to strengthening capacities for effective trauma care, and avoiding preventable morbidity and mortality from conflicts and natural disasters. Under this project 5,200 severely injured victims of conflict will receive specialized trauma care services including major surgical interventions as 73,800 people will benefit from emergency medical and trauma care supplies through distribution by WHO.
6) International Organization for Migration (IOM) – USD 1,000,000
Funding from the Government of Japan will support IOM to provide multi-purpose cash assistance to more than 2,000 highly vulnerable families returning from Iran. Japan's contribution will also help to facilitate the return of 30 qualified Afghans from Iran, at least 50% of whom are expected to be female, to work in, and transfer their skills to, public and private institutions in Kabul.
Japan has been strongly supporting Afghanistan's nation-building efforts in a wide range of fields from security to economic and social development, providing assistance in various sectors including political process, agriculture, education, health, infrastructure, rural development, and human capacity development.
Cumulative Japanese assistance to Afghanistan since 2001 amounts to USD 6.57 billion.
---
---
Related Articles
Exporters of Afghanistan's finest fruits, nuts, spices, honey, and juices left a Mumbai trade event this week with contracts worth
Afghan Minister of Telecommunication and Information Technology Amirzai Sangin announced on Wednesday that Afghan's TV programs would be converted to
Pakistan has promised resumption of work on several incomplete projects in Afghanistan, the Ministry of Finance said on Monday. A