Japan promises to continue assistance to Afghanistan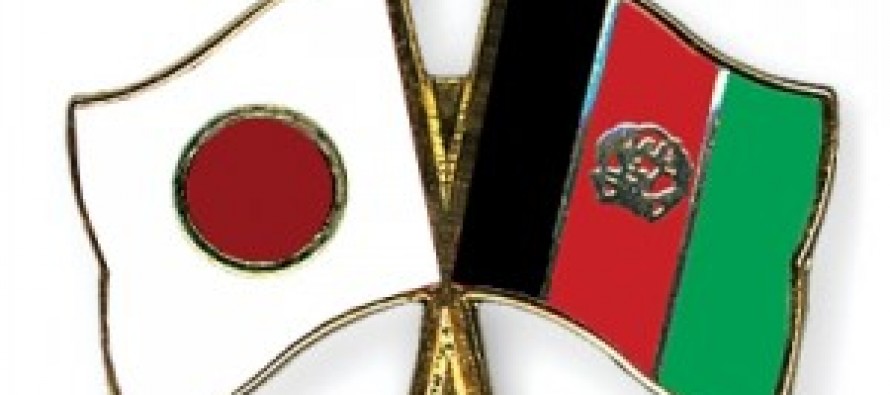 Japan's Parliamentary vice Minister for Foreign Affairs, Takao Makino, during his visit to Afghanistan paid a courtesy call on President Hamid Karzai and assured that his country would continue to support Afghanistan.
He regarded 2014 as a crucial year for the stability and development of Afghanistan and called on the Afghan government and its citizens to exert every effort to hold the presidential election as scheduled in a fair and transparent manner.
"Japan will continue to cooperate with Afghanistan towards its sustainable economic development. In this connection, Japan requests to ensure the security of Japanese aid workers is necessary," said Makino.
He added that the signing of Bilateral Security Agreement (BSA) between Afghanistan and the United States was important for the stability of Afghanistan after 2015.
"It is necessary for Afghanistan to conclude BSA as soon as possible, in view of the recommendation made by Consultative Loya Jirga which requested the early signing of BSA."
Meanwhile, President Karzai expressed deep appreciation for the assistance from Japan and promised to continue making efforts to ensure a transparent election and security of Japanese aid workers.
With respect to the signing of the BSA, President Karzai said that he would act in a manner which contributes to peace and stability of Afghanistan.
---
---
Related Articles
President Ashraf Ghani following his visit to Italy, Germany and Sweden announced that the European Union was committed to a
According to World Bank's recently released report, Afghanistan's economy could grow by 6.5% a year between now and 2030, if
The Pak-Afghan Joint Chamber of Commerce and Industry (PAJCCI) has opened in Karachi on the 13 March in a move