Japan provides over $US 2.3 million for Irrigation and Fiscal Support in Afghanistan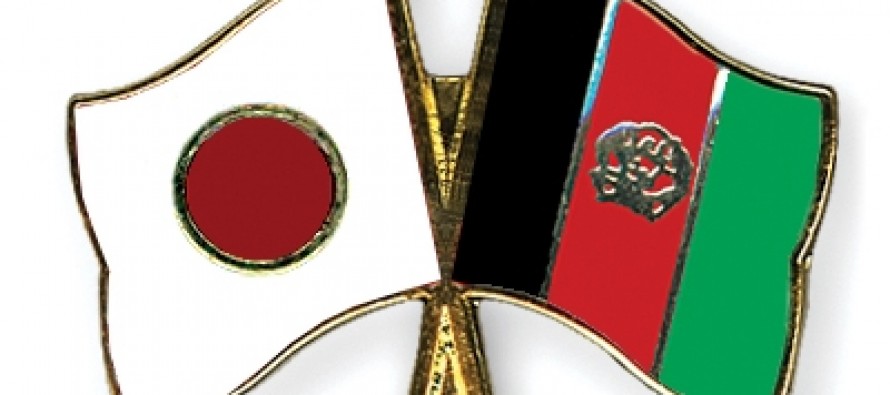 The Government of Japan announced over $2.3 million new assistance to the Government of Afghanistan on Wednesday. 
The funding will be contributed through the Afghanistan Reconstruction Trust Fund (ARTF), which is administered by the World Bank. 
The new package will support improvement of irrigation systems in Afghanistan through ongoing investment projects in the sector, as well as provide fiscal support to the Government of Afghanistan through the ARTF Recurrent Cost Window. 
The funds will support the government's operating budget to pay salaries of civil servants including teachers and health workers, and the following projects, which are essential to meet the country's needs to improve the lives of the Afghan people:
1) Irrigation Restoration and Development Project (IRDP) – $1,160,000
The assistance from Japan will co-finance the ongoing IRDP project, which aims to improve the irrigation systems and the broader water resource management in Afghanistan as well as people's access to services. The contribution will help increase agriculture productivity in the project areas.
2) Recurrent Cost Window – $1,161,798
Over $1 million will be contributed to the operating budget of the Government of Afghanistan through the Recurrent Cost Window of ARTF, facilitating continuation of the government's service delivery to the Afghan people.
Japan has been assisting Afghanistan's nation-building efforts in various fields, ranging from security to economic and social development sectors including agriculture, rural development, infrastructure and human capacity development. The cumulative Japanese assistance to Afghanistan since 2001 amounts to $6.57 billion.
---
---
Related Articles
The US Congress have cut development aid to Afghanistan by 50% for fiscal 2014. In a massive spending bill signed
The National Solidarity Program of the Ministry of Rural Rehabilitation and Development (NSP/MRRD) recently completed three development projects in Nahar-e-Saraj
Pajhwok Afghan News Weekly Price Report-Food items' prices decreased during the outgoing week in Kabul, where the rates of gold