Japan provides USD 20mn in aid to the Ministry of Rural Rehabilitation and Development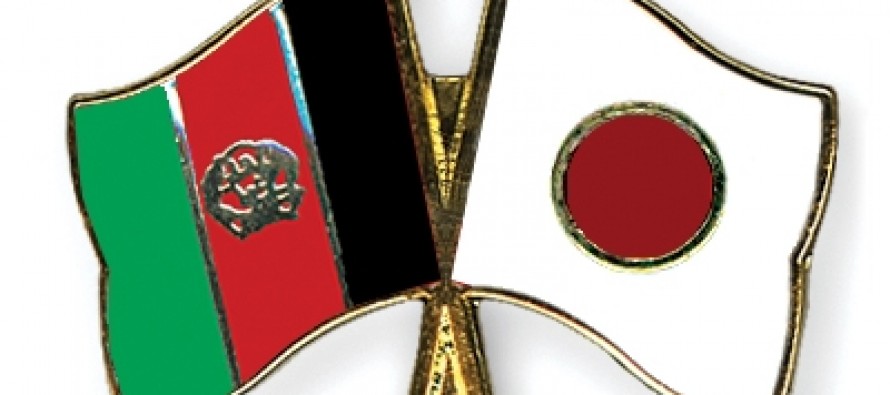 As part of the Afghanistan National Development Strategy (ANDS), Japan pledged USD 20mn in aid to the Ministry of Rural Rehabilitation and Development.
According to the Ministry's officials, the aid money would be spent in more than 150 districts across Afghanistan.
The contract was signed on Sunday between Japan's ambassador to Kabul and the minister of Rural Rehabilitation and Development and Head of the ANDS in Kabul.
"The financial agreement signed today is allocated for productive infrastructure projects, economic activities aimed at improving the living conditions of women, enhancing irrigation systems in rural areas for increasing agricultural products, establishing power stations and strengthening local governance," said Rural Rehabilitation and Development Minister Wais Barmak.
ANDS was established in 2002 for the purpose of meeting the development needs of the Afghan people in particular those living in rural areas.
According to Minister Barmak, three stages of the Strategy have so far been implemented at a cost of USD 86mn, contributed by the Japanese government.
He added that the projects planned in 159 districts would establish job opportunities to thousands of Afghans.
Meanwhile, Japan's ambassador to Kabul, Hiroshi Takashi, regarded the aid amount important for combating poverty and development of Afghan villagers.
Despite the influx of billions of dollars aid into the country, Afghanistan's villagers remain deprived of necessary human services.
A United Nation's official recently warned of possible problems arising after 2014, if sufficient attention is not given towards the development of human services in Afghanistan.
---
---
Related Articles
According to Da Afghanistan Breshna Sherkat (DABS), Afghanistan will need 3,000 MW of electricity by 2020 (less than 7 years).
The ratification of the Anti-Money Laundering Law has been postponed until next Monday as the Lower House of the Parliament
More than 100 Afghan traders are expected to attend the 5th Regional Economic Co-operation Conference on Afghanistan, a potentially big