JICA donates USD 3.3 million for development of Afghanistan's agriculture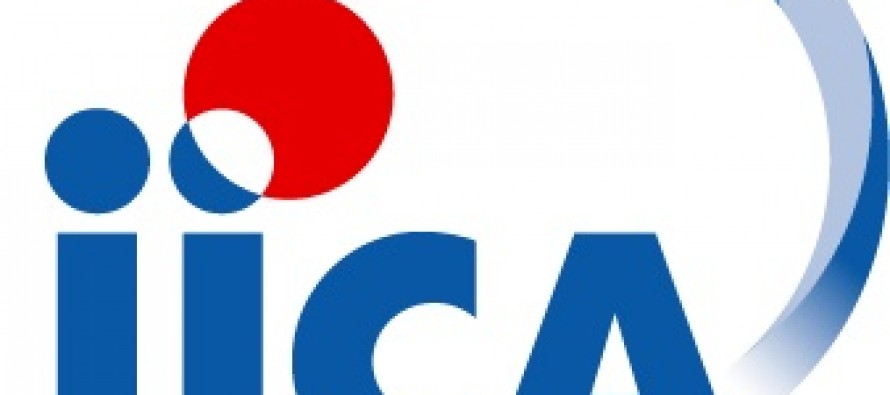 The Japan International Cooperation Agency (JICA) signed a USD 3,310,000 contract agreement with the Food and Agriculture Organization of the United Nations (FAO) to provide technical support to the Irrigation Directorate of the Ministry of Agriculture, Irrigation & Livestock (MAIL). This is a testimony to the Government of Japan's continued long term commitment to support Afghanistan's efforts to tackle root causes of food insecurity through JICA's Capacity Development and Institutional Strengthening (CDIS) project for the agriculture sector.
The Contract agreement was signed between Hiroaki Takashima, JICA Resident Representative, and Dr. Ousmane Guindo, FAO Representative in Afghanistan; and the Project agreement was signed between Mohammad Asif Rahimi, Minister for Agriculture, Irrigation and Livestock (MAIL) and Dr. Ousmane Guindo.
This project is designed for a two-year period, but also sets a vision and background for four years. Therefore, the trainings proposed are mostly Training of Trainers (TOT) through On-The-Job training, whereas the interventions proposed are pilot in nature. The project also aims at providing necessary logistic support (vehicles and equipment) to the Irrigation Directorate (ID) of the MAIL and its selected provincial offices (DAIL) gradually. It is expected that with sufficiently trained and capable staff of the Irrigation Directorate, the irrigation activities within the MAIL will expand to contribute efficient and effective irrigation development in Afghanistan utilizing the best practices and lessons learned out of the project implementation.
The direct participants are the staff of the Irrigation Directorate (ID) of the MAIL and a few of its Provincial "Departments" (DAILs), then other staff of MAIL, and farmers and rural leaders in the pilot project areas. Indirect participants are agricultural water-users and water-managers, in cooperation with the other concerned Ministries and agencies.
Japan has been dedicated to the development of agriculture in Afghanistan over a long period, and currently JICA's assistance program is targeting agriculture and rural development, as one of its two main priorities. The agreement mentioned above is based on JICA's assessment of the Irrigation Directorate of the Ministry of Agriculture, Irrigation and Livestock (MAIL), which highlighted the technical needs required by the Irrigation Directorate of the MAIL to build the capacity of its staff in the field of irrigation, using the expertise of FAO. The project will contribute directly to the Government of Afghanistan's (GoA) Poverty Reduction Strategy as well as to the MAIL's ongoing key priority areas outlined in its policies, strategies and master plans such as National Agriculture Development Framework (NADF), and National Priority Program (NPPs).
---
---
Related Articles
Ten women and eight men received advanced diplomas in Public Policy and Administration from Kabul University on Wednesday to become
The Municipality department has halted construction work on several building that were being built illegal and against required engineering standards.
An Afghan firm, led by a group of youths, in Mazar-e-Sharif has produced the country's first ever electronic rickshaws that