Job fair held in Herat University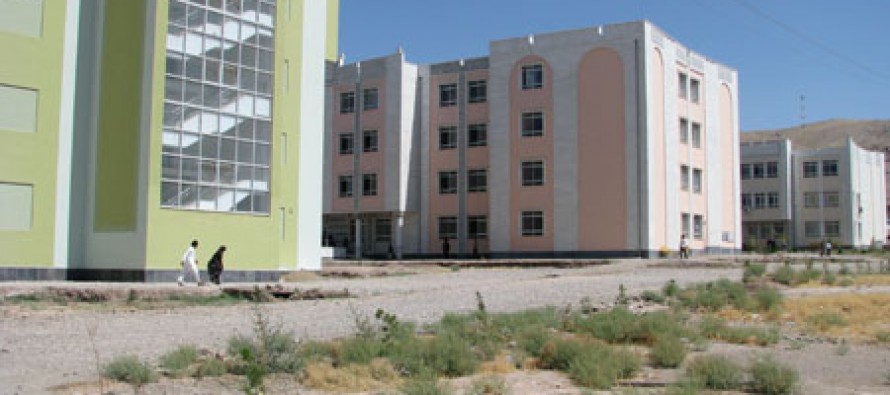 The USAID University Support and Workforce Development Program (USWDP) held a job fair at Herat University on December 22nd to connect senior students and recent graduates from Herat University with the private sector.
Participating students had taken USAID-USWDP's Soft Skills Training (SST) program, a short-term training designed to provide learners with pre-employability and communication skills. Job fair representatives included the Herat Chamber of Commerce, prospective private sector employers, Herat University and USAID-USWDP officials.
"It is the first time that the university is hosting a job fair with the aim to link university students with the employment market," said Dr. Abdullah Fayez, Chancellor of Herat University. "We encourage students to participate in such events and showcase their talent and skills to potential employers, and secure employment."
Twenty private sector firms interviewed 60 students and graduates with different academic qualifications. As a result, 20 students secured internships, 10 more secured permanent employment and 35 more were scheduled for the second round of interviews at the premises of the firms.
"I am pleased to have an opportunity to have the first-ever interviews of my career. I was able to directly interact with three companies' employees," said Maryam Taraki, a training graduate and a senior student of English literature, who participated in the job fair.
Soft Skills is USAID-USWDP's thirty-hour training designed for senior and recent graduate students from target public universities on "Pre-employability" and "Personal Development" through University Career Centers. These programs prepare students to more effectively compete in the job market. The USAID-USWDP project also provides computer training to better equip students with the essential technical and leadership skills. In 2016, USAID-USWDP has trained 1098 (416 females, 682 males) students and placed 304 (147 females, 157 males) of them in internships and long-term jobs. In 2017, USAID-USWDP intends to train 1000 more students and secure an additional 300 internships and long-term employment opportunities.
---
---
Related Articles
Exports of carpets have dropped by 90% in the recent month as transportation via air-corridors were halted after the government
The Hidden Flames, a fiction book written by a former child bride and a successful writer Zahra Yaganah, is now
Afghan journalist Zaki Daryabi, Editor-in-Chief of newspaper Etilaat Roz, is among the list of shortlisted nominees for the 2020 Anti-Corruption