Joblessness a major concern in Samangan province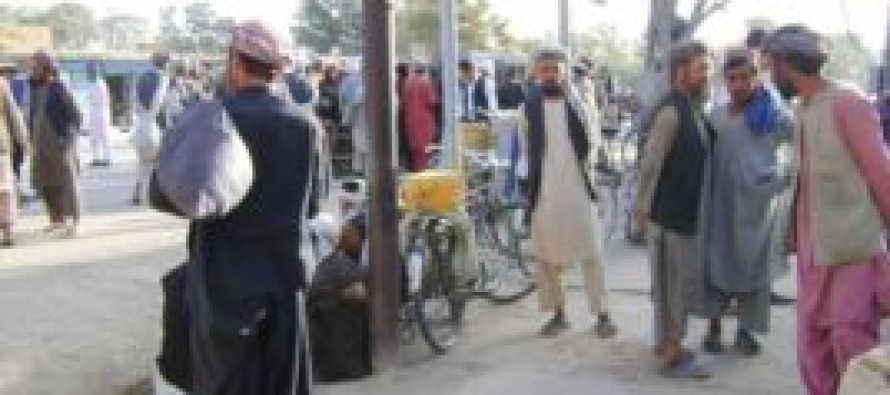 A number of Samangan residents have expressed their deep concerns about unemployment and lack of job opportunities in the province and have urged the government to take serious actions.
The residents complain that foreigners are employed in a number of construction projects, but there are no jobs for Afghans.
Tens of residents wander around the cities to hunt for a job, and very few are fortunate enough to find a job, and those who do make a living out of 150-400 AFN daily income.
Addressing unemployment in the province, Director of Labor and Social Affairs Qudratullah Sidiqui, said factories should be built in order to tackle unemployment.
He added that Afghan government cannot solely solve the issue. National traders must collaborate with the Afghan government and enhance investment in the country in order to provide job opportunities for the people.
Samangan is one of the third grade provinces of Afghanistan, with majority of its population engaged in farming. There is no factory, and its only income is the Dara Sawf coal mine, where very few people are employed.
---
---
Related Articles
(Pajhwok Afghan News Weekly Price Report) Prices of gas, sugar and Arabian gold fell but that of the Iranian variety
As per the agreements made in the 4th Iran-Afghanistan Joint Economic Cooperation Commission last month in Kabul, the Afghan-Iran joint
Xinhua — An Afghan government official has described a report of U.S. influential newspaper the Wall Street Journal on sacking