Kabul Bank defendants' final trial to begin soon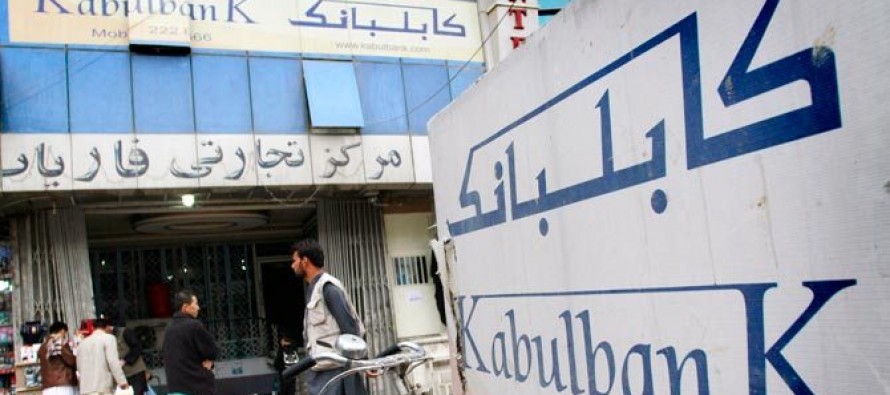 Kabul Bank's special tribunal has completed the investigation on Kabul Bank's defendants after two years.
Head of the tribunal Shams-ul-Rahman Shams said Monday that trial of viagra pfizer the defendants will begin soon.
"Our investigation is completed.  We are working on the collected documents and evidences for the trial, the date of which will be announced in the coming week."
In addition to Sher Khan Farnood and Khalilullah viagra for sale online Ferozi, former chief and deputy of the bank respectively, who are alleged for their involvement in the Kabul Bank crisis, 22 more are accused of fraudulent.
Kabul Bank, Afghanistan's first major private bank, was on the verge of collapse in 2010 after an embezzlement of USD 900mn by the bank's officials and shareholders.
The bankruptcy of Kabul Bank is one of the largest examples of the failure of banking operations in the canadian health care pharmacy order viagra world, according to a report by the Independent Joint Anti-Corruption Monitoring and Evaluation Committee. The Committee was set up with UK and Danish funds and consists of three Afghans and three foreigners.
The report blames the failure of Kabul Bank on its senior officials and buy cheap viagra online uk politicians, and clearly describes embezzlement and transfer of money from the bank. The report also points to the immunity from persecution of some of the senior officials and politicians involved, and suggests that the failure is a clear example of challenges to the establishment of an efficient government and to the implementation of laws in Afghanistan.
Meanwhile, the Anti-Corruption Department of Afghanistan considers a quick return of the loans taken out from the Kabul Bank a solution to the case.
"Some of the accused have confessed their loans. For instance, one debtor confessed to have borrowed USD 28mn from the Bank, while the Bank claims the amount to be USD 37mn. I suggest that the accused show come forward and rather pay the USD 28mn, in order to help build up the bank's wealth. We must at least receive some of the loans if not all," said Azizullah Lodin, Head of the Anti-Corruption Department.
The Kabul Bank crisis was a major blow to the entire banking system in Afghanistan, resulting in the loss of the international community's trust in the Afghan government's effort to combat corruption. The International Monetary Fund-IMF suspended its aid to Afghanistan for a long time after the crisis.
---
---
Related Articles
The Afghan Chamber of Commerce and Industries (ACCI) said that the nuclear deal  between Iran and six world powers would
Two hydropower dams in northern Baghlan province will be reconstructed with financial collaboration from Germany. Provincial water and energy director
Ministry of Energy and Water (MoEW) official said Afghanistan could avail itself of the Central Asia-South Asia (CASA-1000) electricity transmission