Kabul Expo Showcases Local Products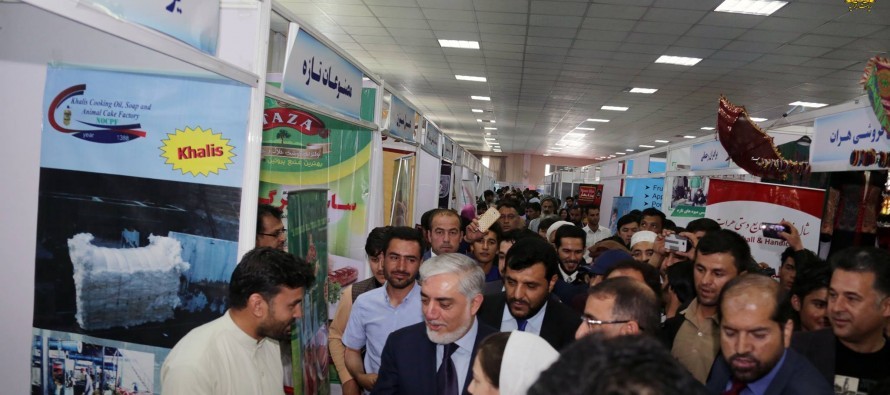 The Afghan government and the private has jointly organized a four-day expo which kicked off on Tuesday.
Over 170 companies–displaying a range of products from handicrafts to telecommunication to industrial and agricultural products–ave participated in the expo.
Addressing the inaugural ceremony, CEO Abdullah Abdullah affirmed that the government will continue to support the private sector.
"If we want to improve the lives of our people and get our country out of the current situation, then it is not possible without supporting the private sector," said Abdullah Abdullah.
He listed lack of land, shortage of electricity and lack of regulated money lending services as the three main challenges facing the private sector and said the government has taken measure to address these challenges and will continue to do so.
The business owners said they found these exhibitions helpful in finding customers and making connections with international organizations and other factories.
Meanwhile, government officials said such events bring them closer to the private sector and enable them to gauge their capacity.
Insecurity, corruption and poor infrastructure remain to be the main hurdles on the way of Afghan economy's recovery.
While Afghanistan's GDP has grown five times bigger than what it was in 2002, the country still has a large trade deficit– approximately $7.63 billion in imports and $700 million in exports.
---
---
Related Articles
Afghan officials and tribal leaders in some parts of eastern Afghanistan have claimed that the Islamic State are cutting trees
Around 300 factories in Herat have recently gone bankrupt or are headed for bankruptcy of around 400 which used to
Under a contract signed between the Afghan Ministry of Public Works and the World Bank, infrastructure projects would be implemented