Kabul Municipality collecting fees illegally-ACCI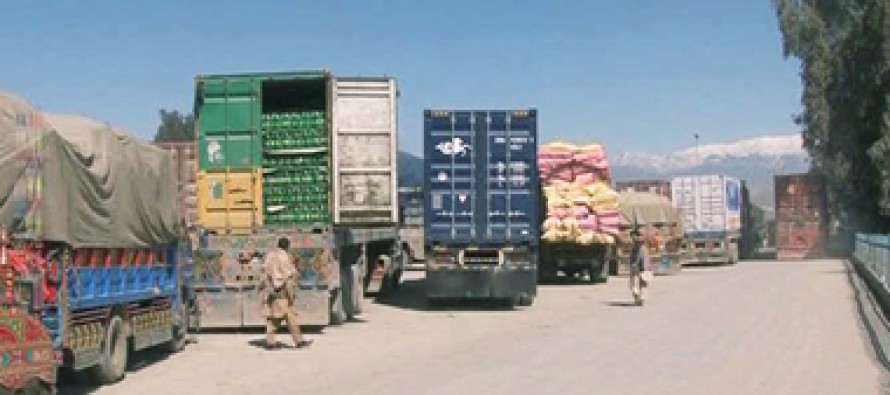 Afghanistan Chamber of Commerce and Industries deputy chief Khan Jan Alokozai said in a press conference on Thursday that Kabul municipality is acting against the decision of the Council of Ministers and collecting transit fees at Kabul's gates.
The Council of Ministers sample cialis recently decreed that municipal council incomes should be collected in a separate account under Customs.
"Kabul Municipality [however] wrote to us that Kabul's gates are an exception to the decision, so they were handed over to contractors," Alokozay said.
ACCI estimates that around 1.2 billion Afg (US$520 million) in taxes is collected by municipalities each year.
Meanwhile, Kabul Municipality announced Wednesday that it was working with private companies to install guard-rails along Kabul city's main roads.
The Municipal Council said the railings would be built with some of the funds expected to come from advertising on the roadside barriers.
"We are attempting to use the help of private companies and banks [for funding] as we will install their logo on the fence," Kabul Mayor Mohammad Yonos Naw Andish told levitra tablets australia TOLOnews Wednesday.
According to the council estimates, the cost per meter of the cast-iron fence is estimated to be 5,000 Afg (US$100).
In other news, Kabul municipal officials said several roads will be reconstructed with funds from Japan this year, estimated at $33 million.
---
---
Related Articles
A new building for a school in Warsaj district of Takhar has been established to provide better learning environment for
Paiwandgāh, the online citizen journalism platform for Afghans, has launched its "Ask a Question" (http://paiwandgah.af/en/take-action/ask-a-question/) section to allow audiences around
(Pajhwok Afghan News Weekly Price Report): Prices of petrol, liquefied gas and green tea jumped and that of Arabic gold