Kabul Polytechnic University holds first I.T. Associate Degree graduation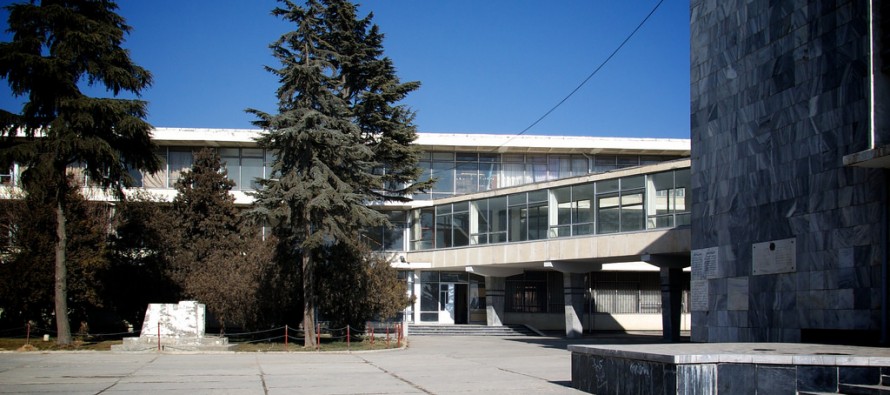 Leaders from the Ministry of Higher purchase cialis online Education and Kabul Polytechnic University celebrated the graduation of the first 28 graduates, including eight females, earning an associate degree in Information Technology (IT) at Kabul Polytechnic University last week as part of a program supported by the United States Agency for International Development (USAID).
USAID launched the University Support and Workforce Development Program's IT Associate Degree (USWDP) in 2014 with support from the Central Georgia Technical College. The two-and-one-half year degree program addresses local market needs and buy cialis tablet meets international standards from community college education.
"This first cohort of graduates from the USWDP's IT Associate Degree program should be proud of their achievement and how hard they worked to earn that associates degree," said USAID viagra through canada Mission Director Herbie Smith. "This graduation illustrates the linkage between universities and potential employers in the public and private sector, and the importance of this program to help educate more Afghan youth in the field of technology."
During the graduation ceremony, Professor Abdul Tawab Balakarzai, Deputy Minister of Higher Education, congratulated the graduates and wished them best of luck
Other speakers at the event included Mohammad Sayed Kakar, Chancellor of Kabul Polytechnic University, Dr. Wahid Omar, Chief of Party of USWDP, and Dr. Joseph Berger, Director of the Center for International Education at University of Massachusetts Amherst.
"We are grateful for the establishment of this associate degree as it has given us the tools to enter the job market and be ready for it," said Sara Qaderi, one of the graduates.
With almost $17 billion spent on development programs in Afghanistan since 2002, USAID provides the largest bilateral civilian assistance program to Afghanistan. USAID partners with the government and people of Afghanistan to ensure economic growth led by the country's private sector, to establish a democratic and capable state governed by the rule of law, and to provide basic health and education services for all Afghans.
---
---
Related Articles
As many as 62 development projects have been completed in MirBachakot, Kalakan and Qara Bagh districts of Kabul province by
The Pakistani government has agreed to allow Afghan traders to import only food and medicines across the border. In an
The International Center for Afghan Women's Economic Development (ICAWED) has launched a series of training programs aimed at career development