Kabul residents complain about high food prices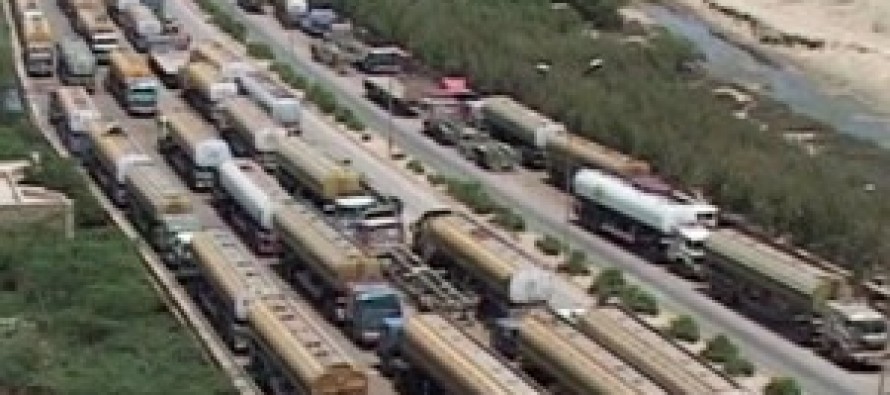 Following the hindering of about 4000 Afghan containers at the Karachi Port, prices of food items have soared in Kabul's markets.
The residents urge the government to take measures to solve the issue.
"The government must talk with the Pakistani government to release the containers. The prices of oil and sugar are too high for us to afford," said one resident.
"Pakistan is an enemy to Afghanistan. They do not want Afghanistan to become self-sufficient," said another resident.
A number of shopkeepers in Kabul confirm the high prices of food items. According to the shopkeepers, Pakistan has halted the goods, which are imported from other countries, at the Karachi Port, in a bid to pressure Afghan traders to buy Pakistani products.
Meanwhile, officials of the Ministry of Commerce and Industries said the Afghan government has retaliated by halting more than 600 Pakistani vehicles in Afghanistan. Ministry's spokesperson Waheedullah Ghazikhail said the Afghan government would charge taxes on these vehicles.
"Our transit problems with Pakistan are on-going. Afghanistan has responded to them by stopping their vehicles carrying cement, potato and oranges that were on transit to Tajikistan and Uzbekistan. These vehicles are subject to demurrages to the Afghan government as well. We expect the Pakistani government to exempt Afghan goods from demurrages, and we shall do the same. Currently, 60% of our goods are imported through the Abbas Port, and we are hoping to use other central Asian routes, like Georgia and Turkmenistan for transit purposes."
The Afghan Chamber of Commerce and Industries said the Afghan traders' woes at the Karachi Port would be dealt with through the UN, if Pakistan does not release the goods. The Chamber has also warned of cutting off trade ties with Pakistan, if the neighboring country fails to abide by the transit agreement between the two nations.
---
---
Related Articles
Residents in Kabul have complained about the sales of non-registered SIM cards in the city. Despite repeated promises from the
Pajhwok Afghan News (PAN) reports that residents of Herat have complained about the drastic increase in the prices of  daily-use
The United States Agency for International Development (USAID) and Afghanistan's Ministry of Interior (MoI) initiatied a partnership through the signing