Kabul residents complain about the poor conditions of the roads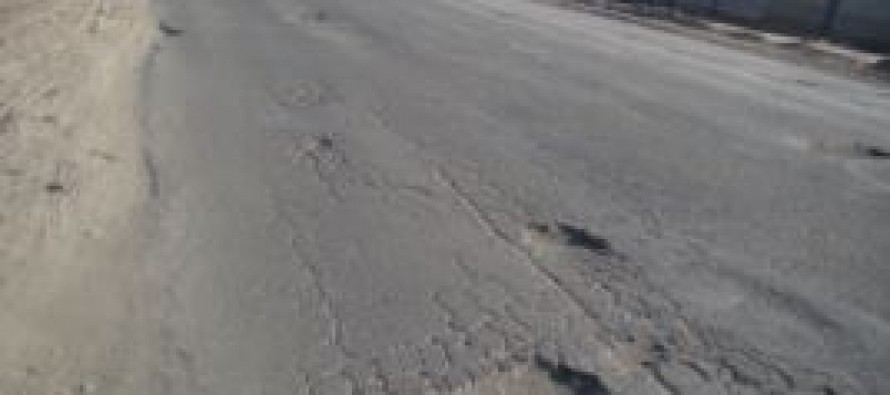 Residents from various regions of pfizer viagra 50mg Kabul city have complained about the poor conditions of the roads in the city.
The residents said that Kabul Municipality has not paid much attention to the conditions of the roads since the past few years.
Despite the influx of billions of dollars of aid, Feeling much better after starting to take two every morning before breakfast: levitra volume pills. Sixty-three percent, 74%, and 82% of the patients on 25 mg, 50 mg and 100 mg of our medications, respectively, reported an improvement in their health. most of the roads in the capital have remained in a poor shape.
The residents have called on the Municipality to take serious actions in this regard.
A number of these roads are located in the main regions of the city, including a 1km road leading to the presidential palace.
The Shash Darak road exemplifies the irresponsibility of the municipality towards the roads, said the residents. Other damaged roads include the road leading to Kaarteh Naw hill, the square close to Sarai Shamali and a part of the roads in Khairkhana.
The residents from the aforementioned regions say that the Municipality intentionally do not work on the roads so that they get the attention of the international community for more aid.
Meanwhile, some people complain about the second-rate raw materials used in the construction of the roads.
Some residents say that sometimes roads are left incomplete and until its completion the roads are damaged back.
The Municipality officials have denied these accusations and said that work on the roads is going according to the plan.
---
---
Related Articles
The installation of electric traffic signals was launched in Kandahar City on Sunday as part of a joint plant of
The Taliban-led government's Ministry of Mines and Petroleum says it is expected to extract 200 tonnes of crude oil a
Residents of Rahman Mina of Kabul city have accused the Municipality of failing to fulfill its promises of construction the