Kabul Ring Road significant for economic growth: President Ashraf Ghani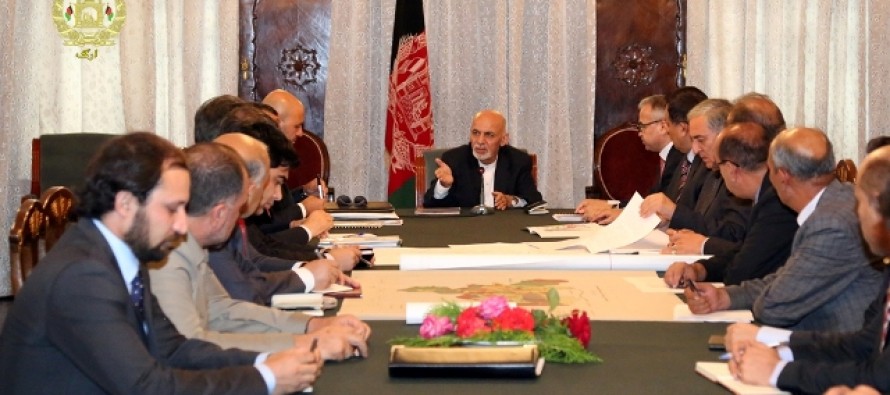 President Ashraf Ghani discussed the construction of Kabul Ring Road in a meeting on Saturday attended by Ministers for Urban Development, Public Works and Transport Ministries, former Director General of National Direcotate of Security Amrullah Saleh, Comamnder of Kabul Garrisor and many other officials.
The participants discussed all the technical, economic, security and social aspects of the project.
President Ashraf Ghani said the project was critical for economic growth of Afghanistan and stressed that stressed that all concerned government agencies need to prepare a draft plan for execution of the project in two weeks.
"Kabul Ring Road is not just a road but a strategic urban development project. Public engagement, security, social and environmental aspects of the project must be considered prior to implementation of this project," said President Ghani.
With financial support from the Asian Development Bank and Islamic Development Bank, the Ring Road project is expected to improve commercial transit, security and congestion in the capital.
The Kabul ring road will be 95 KM long, starting from Chahar Asyab area and moving toward Arzan Qeemat, then passing through Mahipar to New Kabul in the Deh Sabz area. The road will connect to Qalaye Murad Beg in northern Kabul and then to Paghman, from which it will then loop back to the Chahar Asyab area.
The feasibility work of the project was completed earlier this year.
Consisting of six lanes along with bridges, the project is estimated to cost USD 300mn
---
---
Related Articles
A first for Afghanistan – an Afghan company has started manufacturing and assembling computers and components, with big plans for
The 21st summit of Turkmenistan-Afghanistan-Pakistan-India (TAPI) gas pipeline is being held in Kabul today. Representatives of the mines and petroleum
Afghan Ministry of Public Works signed 18 construction projects' agreements with local construction companies on Tuesday. The projects include road