Kabul to have its biggest iron melting factory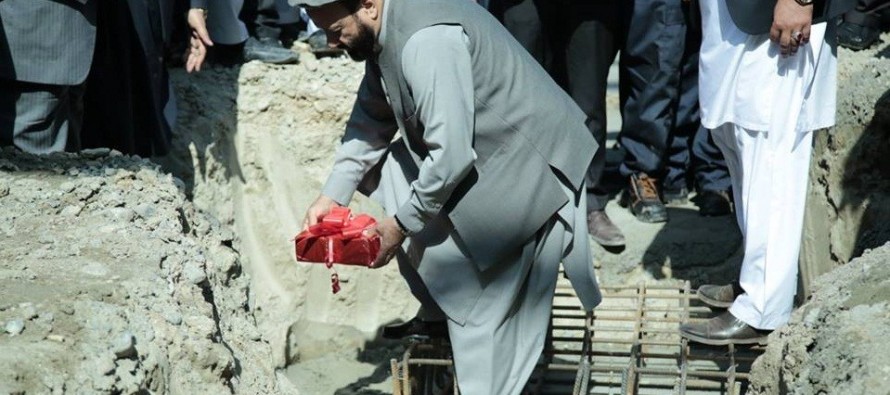 The foundation stone of Afghanistan's largest iron melting factory was laid in Kabul on Wednesday.
Known as the "Khan Steel", the factory is established by an Afghan investor, Khan Mohammad Wardak, who has invested USD 120mn in the project.
"The factory has the capacity to melt 3 hundred tons of iron daily," said Khan Mohammad.
The National Unity Government praised this investment and pledged to provide support to the factory.
"The government is ready to provide favorable investment climate for investors to strengthen the nation's economy," said Economy Minister Abdul Satar Murad.
There are currently 13 iron melting factories operating in Afghanistan.
Afghanistan is endowed with massive riches of iron, with the country's ore resources has been listed among the biggest iron mines of the world. The following are the largest iron ores in Afghanistan.
Hajigak Iron Mine
Sia Dara Iron Mine
Khakriz Iron Mine
Siajar Iron Mine
Formarkh Iron Mine
Zirak Iron Mine
Kish Iron Mine
For further information on Afghanistan's iron mines, please visit the following link:
http://mines.pajhwok.com/content/introduction-afghanistan%E2%80%99s-iron-mines
---
---
Related Articles
A 5-storey clothing store in Haji Jawzjani market in Northern Balkh province caught fire on Thursday morning. Officials said the
Britain will have to provide Afghanistan with £165 million a year after troops leave to ensure the country does not
Draft plans for the Kabul-Delhi route and the Kandahar-Amritsar route have been prepared and the routes will start within two