Kabul University Introduces First-Ever Master's Program in Gender and Women's Studies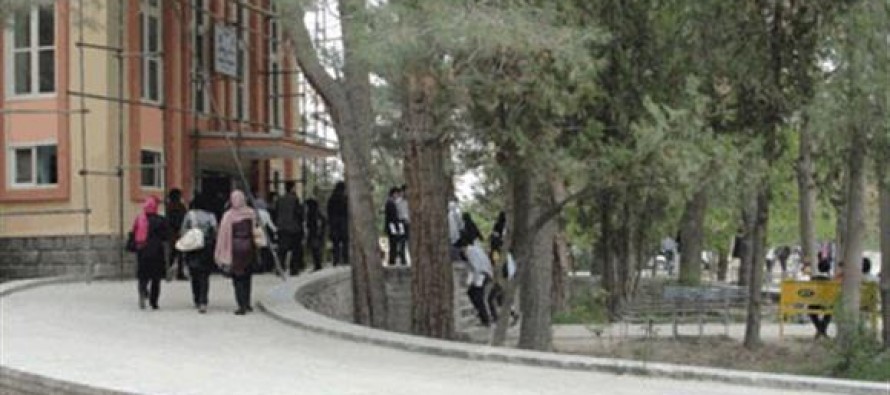 Kabul University launched a first-of-its-kind gender and women's studies master's program to create a platform for training future advocates of gender equality, generate research on gender, violence against women and underprivileged groups, and raise awareness about men's and women's social responsibilities.
The program has been designed with UNDP Afghanistan's technical guidance and generous funding from the Republic of Korea.
The two-year program will teach a comprehensive curriculum covering key areas that relate to gender equality and women's rights,such as legal protections and the role of women in poverty reduction,conflict resolution, civil society engagement and politics.
Unlike other gender training courses offered over the years with short-term benefits, this program will train career specialists and decrease Afghanistan's reliance on foreign experts. It will also aid the continuing emergence of women as decision makers, leaders of civil society movements, journalists and entrepreneurs.
"Today we witness a historic moment at Kabul University as we open a gender and women's studies program here with support from UNDP Afghanistan and the Republic of Korea," said H.E. Farida Momand, Minister of Higher Education.
"This program will serve as a model that universities throughout the country can replicate it in the future."
"I am proud that Afghanistan is taking a major step toward institutionalizing gender studies at Kabul University," said Mr. KangDaesung, Deputy Chief of Mission at the Embassy of the Republic of Korea. "I hope that graduates of this programme will greatly contribute to ensuring justice and equality for all Afghan people and empowering women in social, political and economic spheres."
"After years of joint work with the Afghan Government and international partners such as the Republic of Korea to promotegender equality, today we celebrate a milestone with the opening ofthis master's program," said Mr. Douglas Keh, UNDP Country Director.
---
---
Related Articles
Ministry of Agriculture, Irrigation and Livestock (MAIL) reported that Nangarhar's date yield increases every year, and this year it may
Afghanistan has taken new steps to combat rampant capital flight after the central bank found that the amount of dollars
Da Afghanistan Bank (DAB), Afghanistan's national bank, has announced that Afghanistan will be taken off the gray list of the