Kabul youth clean up parks & plant trees to celebrate International Volunteer Day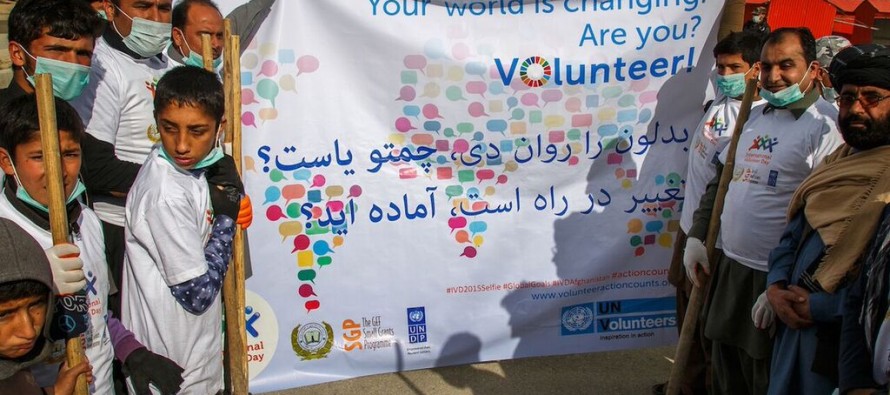 To mark International Volunteer Day, over 200 youth cleared rubbish and planted trees in east Kabul's Ahmad Shah Baba Maina district. They sent a clear message that, with a little effort, anyone can transform their streets and parks into clean, livable spaces for children, families and communities.
This celebration of environmentalism and volunteerism was led by the Ahmad Shah Baba Maina Youth Society, in partnership with the United Nations Development Programme (UNDP), the National Environment Protection Agency and the Ministry of Information and Culture.
Volunteers cleaned up two major parks, planted nearly 200 saplings and scattered grass seeds that will ensure a better environment and safer space for children and youth to play for years to come. The campaign also inspired youth from nearby communities to clean up their own streets and parks.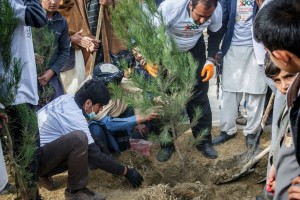 "What we are doing here today is a great example of how our youth can lead social change," said Kamal Sadat, Deputy Minister of Youth Affairs.
"This event is something that people should copy elsewhere in Kabul," said Wali Modaqiq, Deputy Director-General of National Environment Protection Agency. "In just one day, volunteers can change their environment for years to come."
"International Volunteer Day has given us a chance to show our passion for restoring public spaces where everyone can relax and play together," said Muhabatullah Sherzad, Director of the Ahmad Shah Baba Maina Youth Society.
"That young people are leading activities such as these should remind all of us that Afghanistan's future will be shaped by the efforts of its people today," said Douglas Keh, UNDP Afghanistan Country Director. "UNDP Afghanistan is always prepared to support activities that combine the power of youth and selfless volunteerism."
At the end of the day, the area had been transformed and volunteers were able to enjoy a cricket match between two local teams in their newly clean park.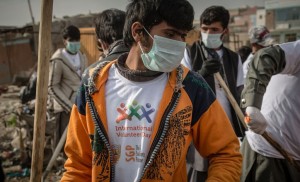 ---
---
Related Articles
The tribal elders and religious scholars in Khost province have found a new solution for the costly weddings in Afghanistan.
A 5-storey clothing store in Haji Jawzjani market in Northern Balkh province caught fire on Thursday morning. Officials said the
Provincial authorities together with the director of Taloqan River Basin Agency (TRBA) inaugurated a flood protection wall in the city