Kandahar expects to export 40,000 tons of grapes worth millions of dollars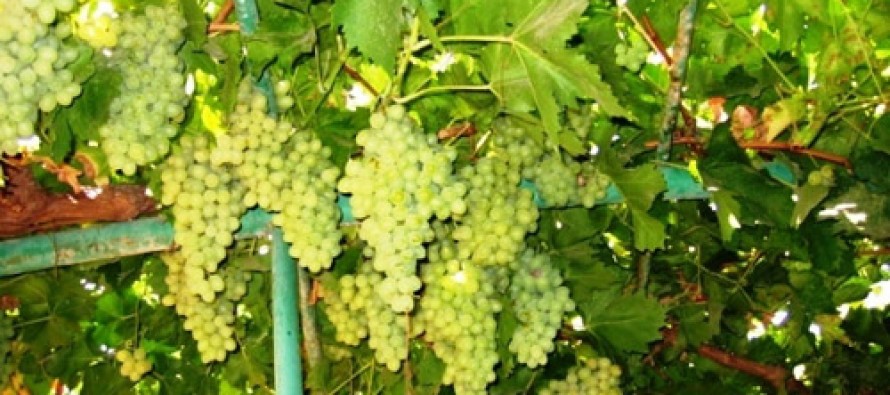 Businessmen in southern Kandahar province are hoping to export 40,000 tons of grapes worth millions of dollars this year, as the province is expecting a higher grape harvest.
Head of the Fresh Fruit Dealers Association, Haji Nanai Agha, told Pajhwok Afghan News that currently 50 tons of grapes were being exported to neighboring Pakistan and the quantity could increase to 150 tons within a few days.
He linked the better harvest season to the fewer natural disasters that the province faced this year compared to 2015.
Afghanistan's fresh fruits are largely exported through Pakistan. However, merchants complain about the hurdles caused by Pakistani authorities at the border.
Traders are hopeful that the launch of trade activities at Chabahar Port would open windows of opportunities to tap bigger markets.
A number of fresh fruit businessmen urged the government to provide them with facilities to find better markets for their produce. They demanded better transportation means to help them get their produce to international markets and not rely solely on Pakistan.
According to the Afghanistan Chamber of Commerce and Industries, 97% of Afghan grapes are exported to Pakistan and India and only a small portion is exported to the United Arab Emirates.
The Chamber is in talks with Iranian authorities to explore ways of fresh fruit exports from Afghanistan via Chabahar Port.
Situated in southeastern Iran, Chabahar port is about 1000km closer to Afghanistan than the Karachi Port, through which most of Afghanistan's exports and imports take place.
The port serves as the best alternative to the Pakistan's Karachi Port where export activities are constantly interrupted by political restrictions and high storage cost.
Some experts believe that the port is a bonanza for Afghanistan's troubled economy as the transit would help Afghanistan revive its role as the regional hub connecting South Asia and Central Asia.
---
---
Related Articles
According to the officials of the Afghanistan Chamber of Commerce and Industries, transit issues between Pakistan and Afghanistan are intensifying
Kyrgyzstan plans to train 150 Afghan customs officers in the areas of detection of drugs, methods of risk assessment, inspection
The UK government has pledged over USD 200mn in annual aid to Afghanistan until 2017. Britain's Secretary for International Development