Kandahar Fruit Exporters Face Problems from Pakistan Amid Fruit Harvests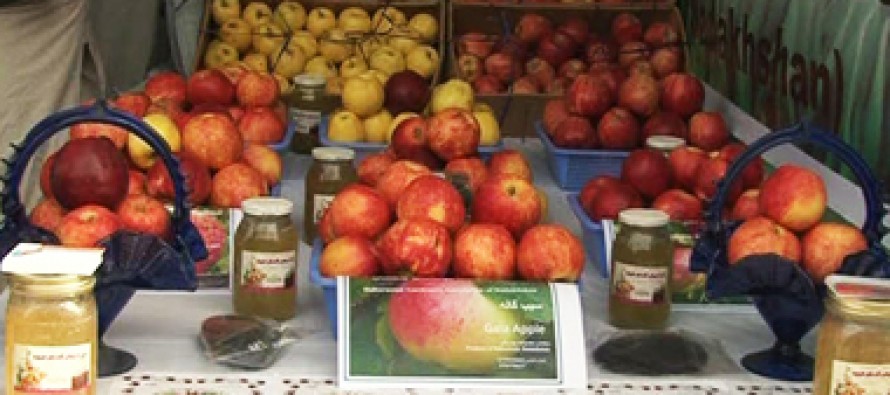 Traders from southern Kandahar province are not enjoying the current fruit harvests as their trade is trampled by the neighboring Pakistan.
According to reports, Afghan traders are forced to pay bribes in the name of transit fee and taxes by Pakistani authorities at the Spin Boldak border town.
"Each trucker has to pay 2,500 Afghanis in transit fee and 1,700 afghanis in tax. This has created problems for fruit exporters," Pajhwok Afghan News (PAN) quotes one of the traders.
The trader also complained that sometime fruit-laden trucks were held at the custom's department for a long period of time without any reason causing the fruits to rot.
Kandahar exports a considerable portion of its fruits to Pakistan via trucks; however, due to frequent delays the fruits are damaged and, hence, their prices go down.
Meanwhile, Kandahar Chamber of Commerce and Industry said the issue was shared with the local administration and added that the governor has assured to put an end to extortion at the border.
Kandahar has also begun exporting grapes to Pakistan via trucks and to India via the Afghan-India air cargo.
Kandahar Chamber of Commerce and Industry deputy head Eng. Abdul Baqi Bina said Afghan traders would export up to 40 tons of fruits each week to India through the air cargo after August.
Bina further added that the air cargo contract has switched to Kam Air.
He also highlighted some of the problems at the Kandahar airport including lack of storage quality checks and transportation.
---
---
Related Articles
Italian Prime Minister Enrico Letta assured Afghan leaders Sunday that Italy will continue to support Afghanistan that has been beset
Afghanistan has recently urged World Bank to halt funding of the Dasu Dam Hydropower Project in Khyber-Pakhtunkhwa (KP) province, objecting
Nangarhar car dealers called of their hunger strike on Tuesday. The car dealers first went on strike on June 3