Kandahar traders approach Turkey to expand Afghan trade to Europe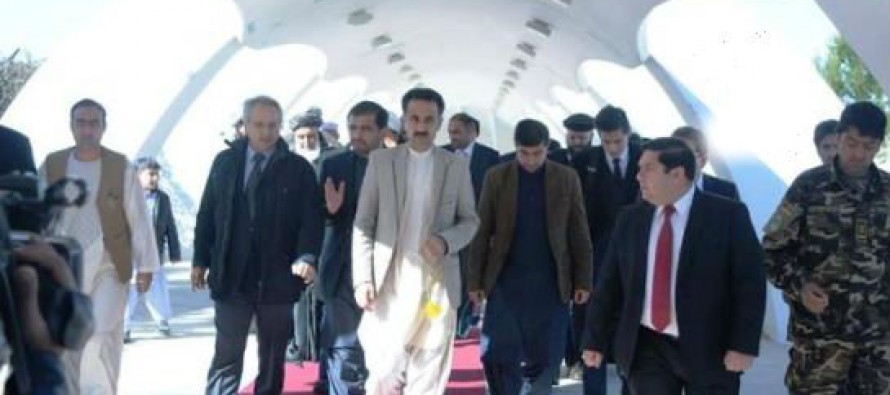 Traders in southern Kandahar province urged the Turkish envoy, Ali Sait Akin, to help Kandahar dried and fresh fruits reach Europe markets through Turkey.
Akin was visiting Kandahar province upon invitation from the Kandahar Chamber of Commerce in Kandahar city, the provincial capital.
The Chamber's president Haji Nasrullah Zaheer welcomed Turkey's decision to open a consulate in Kandahar and start flights between Turkey and Kandahar to help increase trade volume between the two nations.
According to the deputy head of the Chamber, Abdul Baqi Bina, the consulate would resolve the visa problems for Afghan traders who currently have to wait for weeks to get the visa.
Ambassador Akin promised to address the issues highlighted by Afghan traders and help them expand their trade.
The Turkish envoy had announced a day earlier that his country would open a consulate in Kandahar and also start flights between Turkey and Kandahar.
Afghan traders have long been looking for alternative routes to export their goods. Currently, most of Afghan dried and fresh fruits are exported to Pakistan and via Pakistan to India and other countries; however, time and again Pakistan has created obstacles for Afghan traders.
---
---
Related Articles
By Mohammad Naeem: According to a press statement, Da Afghanistan Bank-DAB (Afghanistan's central bank) will auction sixty million US Dollars
The Special Inspector General for Afghanistan Reconstruction (SIGAR), John Sopko, said Afghanistan will continue to receive up to USD 10bn
Four villages located in one of Badakhshan's most vulnerable areas for natural disasters were provided with flood protection facilities on