Kandahar University Inaugurates New Online Resource Center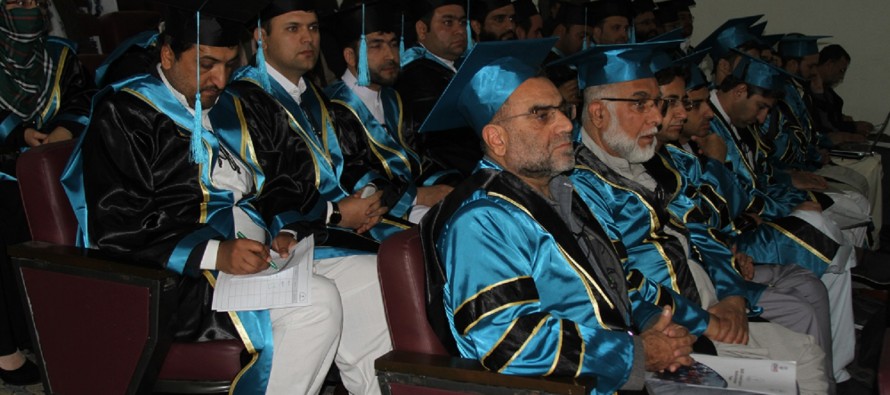 Fifteen students from Kandahar University graduated with a Masters of Public Health (MPH) degree. Two women were part of the first cohort of MPH graduates. Kandahar University created the MPH program with financial assistance from the U.S. Agency for International Development (USAID) University Support and Workforce Development Program (USWDP) and technical expertise provided by U.S.-based Johns Hopkins University.
Graduates of the MPH program have the necessary skills to design health policies and improve health services for the citizens of Afghanistan. Through this program, graduates gained the knowledge and expertise to tackle health challenges, conduct health assessments, and implement healthy living campaigns that will improve the medical services provided to Afghans.
"USAID would like to congratulate the first Master of Public Health graduates from Kandahar University," said Herbie Smith, USAID Mission Director. "It is critical that Afghan citizens have access to well-trained and credentialed healthcare providers."
In addition to the graduation of MPH students, university leadership with USAID support inaugurated a state-of-the-art online resource center (ORC) at Allama Habibi Library on campus. The center allows students to access educational materials in a more secure learning environment. USWDP also installed a solar energy system to provide uninterrupted electrical power.
Dr. Hazrat Mir Totakhail, Chancellor of the Kandahar University said, "Master of Public Health is a very crucial program for the medical and health sector of Afghanistan, the graduates of this program will develop required health policies for the people of Afghanistan."
---
---
Related Articles
Addressing a Nawroz ceremony, Governor Gul Agha Sherzai said up to 1500 uplift schemes have been executed at a cost
On April 1st2013 a cornerstone ceremony of a new Health Training Centre for the Department of Public Health of Balkh
Almost half of births in Afghanistan are being delivered in a health facility, and just over half are assisted by