Kandahar's revenue expected to hit 800mn AFN this year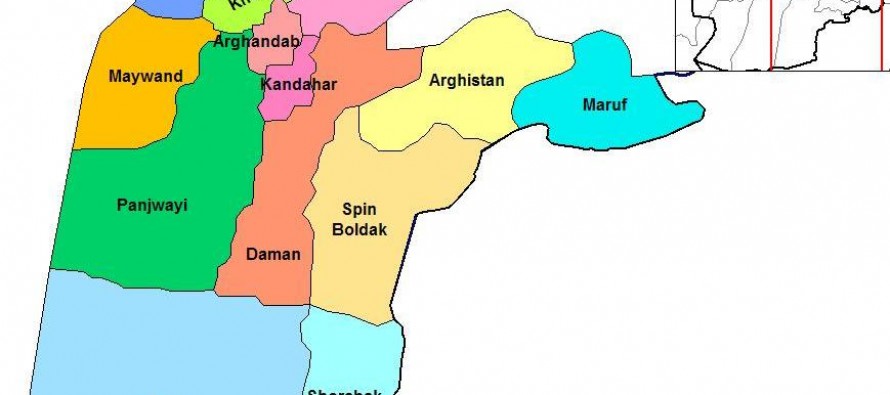 The municipality of southern Kandahar province expects to collect 800 million Afghanis in revenue by the end of the year (March 21, 2018).
According to Kandahar's mayor, Rokhan Wolasmal, the municipality has collected 350 million AFN in revenue since March 22.
Speaking in an exclusive interview with Pajhwok Afghan News, Wolasmal cited strengthening of the urban governance and prevention of corruption as the main reasons behind the hike in revenue.
Kandahar municipality is the second largest revenue maker after Kabul municipality.
Wolasmal said the revenue collected would be spent towards development activities and services.
He said work on 1300 shops and commercial zone in Ahmad Shahi area has been 80% completed and another 400 shops were being built. He added that a women's market containing 30 shops was being constructed in Chawni area.
He further added that the sketch of 400 trade centers in various part of Kandahar city was being prepared and practical work on the project would be launched soon.
In his recent visit to Turkey, Wolasmal met with World Bank representatives. He said the World Bank would implement two major projects—City Investment Program and Urban Development Support Project, worth USD 12 million  and USD 250 million, respectively.
The projects included clean drinking water supply, canalization and other development and economic schemes.
---
Related Articles
Residents from various regions of Kabul city have complained about the poor conditions of the roads in the city. The
Local authorities find the completion of reconstruction of Ghazni's historic monuments impossible. The province's head of Information and Culture links
The High Economic Council approved major contracts for exploration of two mines after a comprehensive review of the contracts during