Karzai and Fahim have not paid back their loans- Kabul Bank Tribunal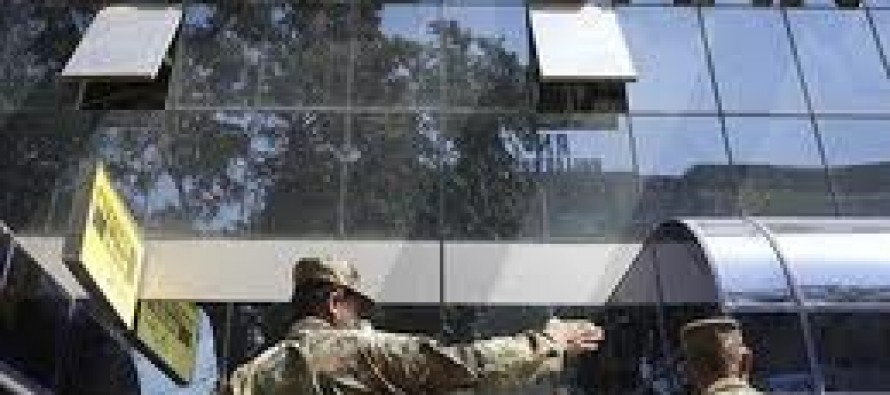 Kabul Bank special tribunal claim that two of the shareholders of the former Kabul Bank- President Hamid Karzai's brother, Mahmoud Karzai, and deputy president's brother, Hassin Fahim- still owe money to the bank.
The two shareholders, however, deny the allegations and claim they have repaid all their loans.
Head of the tribunal Shamsul Rahman Shams said the Financial Disputes Resolution Commission (FDRC) is investigating the case, but without any satisfactory results.
Karzai and Fahim owe USD  19mn and USD 4mn respectively.
Meanwhile, Karzai said he only owes USD 6mn to Shahin Money Exchange whose owner was former Kabul Bank chairman Shir Khan Farnood.
Karzai accused the tribunal, the Financial Disputes Resolution Commission and the Kabul Bank Receivership Department for complicating matters.
"These three organisations have made the issue so complicated," Tolo News quotes Karzai. "I only borrowed $6 million from Shahin Money Exchange and did not borrow from Kabul Bank."
Hassin Fahim did not respond to TOLOnews' requests for comment.
The Kabul Bank crisis dented not only the reputation of the banking system in Afghanistan but also raised concerns amid the international community who referred to the scandal as the Ponzi scheme.
The International Monetary Fund (IMF) postponed its funds to Afghanistan, which was later resumed subject to the settlement of the issues of the bank.
---
---
Related Articles
Afghanistan has been elected as a member of the United Nations Economic and Social Council (ECOSOC) for three consecutive years
The Balkh Chamber of Commerce & Investment says that the commercial port of Hairatan has been open for trade since
A generous contribution of US$13 million (¥1.44 billion) from the Government of Japan enhanced WFP's provision of life-saving assistance through