Karzai attracting Indian investments to Afghanistan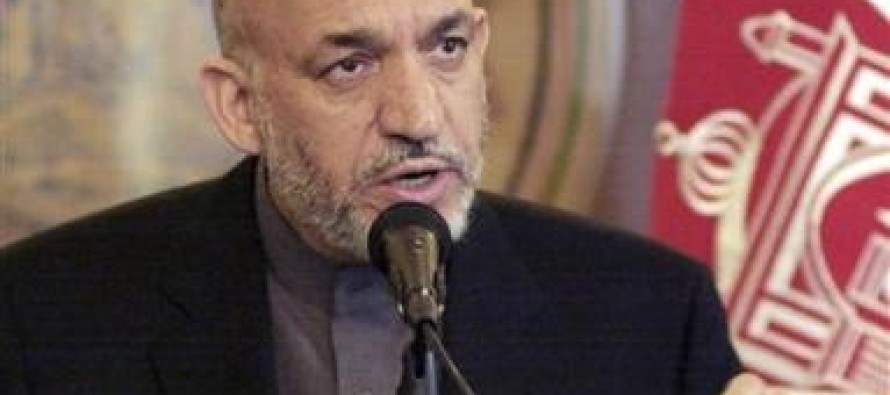 President Hamid Karzai, currently visiting India, told a gathering in the capital city of Mumbai that his country is ready for Indian investments in mining and other sectors and that India should not hesitate about coming for investment to Afghanistan, where the Chinese have invested billions of dollars in exploiting the mineral reserves.
The trip to India is aimed at attracting investments to the war-torn country that is relying heavily on its abundant natural resources for economic development.
Indian Commerce Minister, Anand Sharma, assured the Afghan leader that India would consider developing Afghanistan's infrastructure, including highways, power projects, the Chahbahar port and ensuring energy security.
President Karzai will be accorded a ceremonial welcome in New Delhi, where he will sit together with his Indian counterpart Pranab Mukherjee to discuss pacts between the two nations.
Afghanistan is not missing a single opportunity to woo foreign investors. As the deadline for foreign troops to leave Afghanistan is drawing closer, Afghanistan has to make serious efforts to steer its economy towards stability and self-sufficiency.
The mining sector of Afghanistan is considered as the key sector for the economic growth of the nation. The sector has so far been able to attract economic powerhouses of the Asia continent to invest in it. China was awarded the contract for oil extraction in the Amu river basin and the Aynak Copper mining contract, while India won the Hajigak Iron-ore mining rights.
India has pledged over $2 billion for a host of reconstruction projects in Afghanistan, which has generated enormous goodwill in that country.
Around 5,000 Indian nationals are engaged in a host of reconstruction projects in Afghanistan.
---
---
Related Articles
Brahma Chellaney in his book, Water: Asia's New Battleground, has warned of the security concerns arising from water scarcity in
Afghanistan's Mines and Petroleum Minister Daud Shah Sabah cleared the air around the Hajigak mining contract and maintained that no
The World Food Program (WFP) receives a US$24 million contribution from the United States Agency for International Development (USAID) to