Karzai to sign five pacts with Indonesia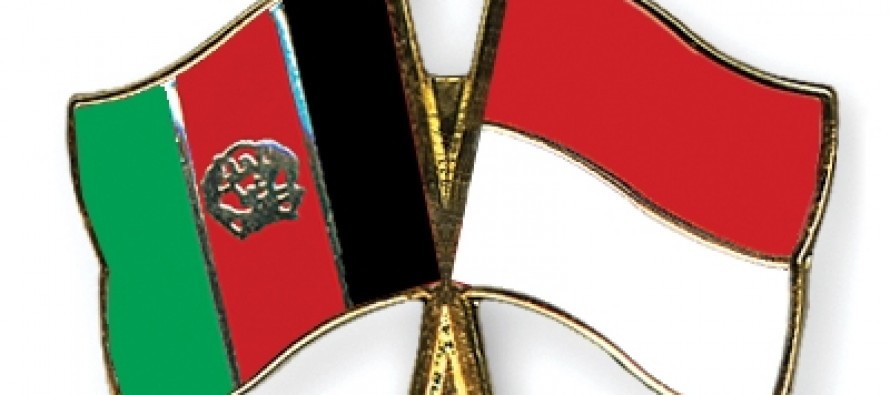 By Ahmadshah Ghanizada-Afghan President Hamid Karzai accompanied by high level government officials on Wednesday left for Indonesia to attend the fifth Bali Democracy Forum.
Presidential Palace media office following a statement announced, "President Karzai will meet with the Indonesian president Susilo Bambang Yudhoyono and the two leaders will discuss mutual cooperation on improving political, economical and cultural ties between the two nations. He will also have a speech during the Bali Democracy Forum session on Thursday."
The source further added, "Five pacts will be signed during president Hamid Karzai's visit to Indonesia which will include friendship pact, agreement on removal of visa
requirements for political and service passports, agreement on mutual consultancy and agreement on cultural views exchange between Afghanistan and Indonesia."
President Hamid Karzai is accompanied by Dr. Zalmai Rassoul Afghan foreign minister, Dr. Rangin Dadfar Spanta presidential advisor for national security, Dr. Syed Makhdom Rahin, Afghan information and culture minister, Miss Homaira Lodeen Etimadi deputy presidential office chief and Aimal Faizai spokesman for the Afghan president Hamid Karzai.
The fifth Bali Democracy Forum (BDF) would be held on Thursday in Indonesia's prominent leisure island of Bali, and 12 heads of governments would attend the two-day event.
The BDF was an Indonesian government initiative first held in 2008 with the aim of developing democracy in the Asia Pacific region. The forum seeks to promote regional and international cooperation in the development of peace and democracy through dialogue and the sharing of experiences.
---
---
Related Articles
USAID Press Release- The United States Agency for International Development (USAID) and the Afghanistan Banks Association (ABA) today opened the
Almond production has increased four times over the last year in northern Samangan province while prices have declined. The total
The Afghan Independent Joint Anti-Corruption Monitoring and Evaluation Committee (MEC) has questioned the accuracy of the most recent report by