Kazakhstan to invest in Afghanistan's infrastructure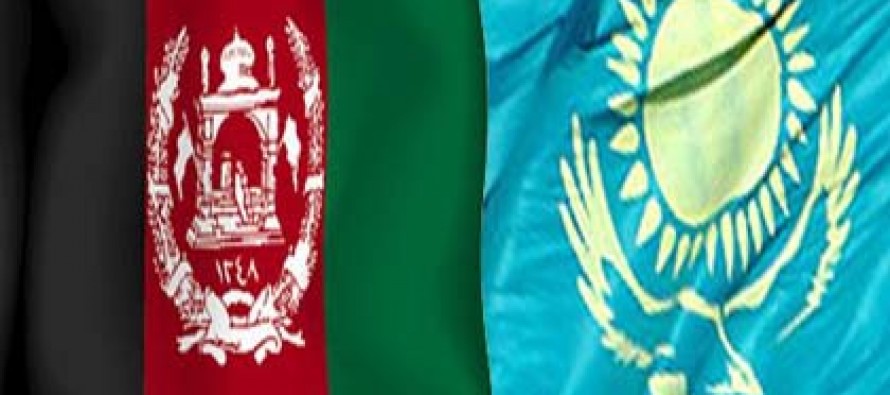 Kazakhstan has expressed interest in investing in Afghanistan's infrastructure in a bid to increase trade activity between the two countries.
"In consideration of Afghanistan's needs for access to central Asian markets and the reliance of Kazakhstan on central Asia and the Gulf, it is advantageous for Kazakhstan to invest in infrastructure such as roads and railways that connect Afghanistan to Kazakhstan and onward to the other countries of central Asian," Tolo News quotes Kazakh Ambassador Omirtai Bitimov.
The Ambassador called on donor organizations to pledge funding for infrastructure projects in order to support better trade and transit relations between Asia countries.
This comes after a gathering in Kabul on "Kazakhstan-Afghanistan business-to-business matchmaking" where Ambassador Bitimov said businessmen from his country were ready to invest in Afghanistan's different economic sectors.
Afghanistan is currently in the process of signing a trilateral transit agreement with Kazakhstan and Turkmenistan to enable the Afghan private sector to transfer goods through trains.
Afghanistan imports flour, oil and gas from Kazakhstan and exports dry fruit to that country.
---
---
Related Articles
Kamela Sediqi, a leading Afghan female entrepreneur, is appointed as the new deputy minister of Commerce. Abdul Salam Rahimi, Director-General
Afghans reacted to the recent string of attacks on Kabul city by boycotting Pakistani products. The campaign against Pakistani products
The Asian Development Bank (ADB) pledged to stand by Afghanistan and commit to its economic development after 2014, when all