Khenjan-Bano road being asphalted at a cost of more than USD 15mn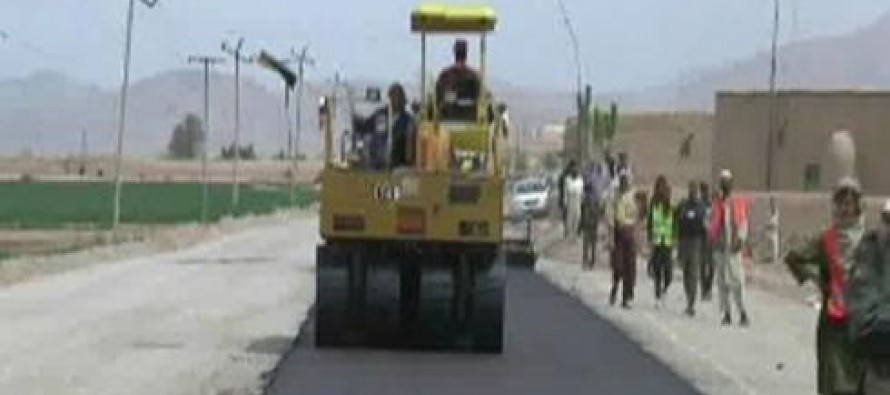 Work on asphalting of the 38km long Khenjan-Bano road in Baghlan was inaugurated by the Public Works Deputy Noorgul Mangal on Saturday.
Costing more than USD 15mn, the road will reduce commuting time from 4 hours to half an hour.
The project is funded by the Public Works Ministry.
This comes as the residents were faced with transportation problems.
Baghlan's population mainly relies on agriculture, its common agriculture products being potatoes, wheat, apple, pear and apricots.
According to the residents, most of their products would rotten before making it to the city due to poor conditions of the road.
With the reconstruction of the road, transportation cost for the residents would be significantly reduced.
---
---
Related Articles
The British government has pledged to donate 15mn pound to the Afghan government for Afghanistan Investment Climate Program (AICP), which
The National Solidarity Program of the Ministry of Rural Rehabilitation and Development (NSP/MRRD) recently completed sixteen development projects in Gizab,
WISE Afghanistan, a non-profit organization, has launched the first maternal health mobile app in the country called Salamat aimed at