King Amanullah Khan's mausoleum to be soon reconstructed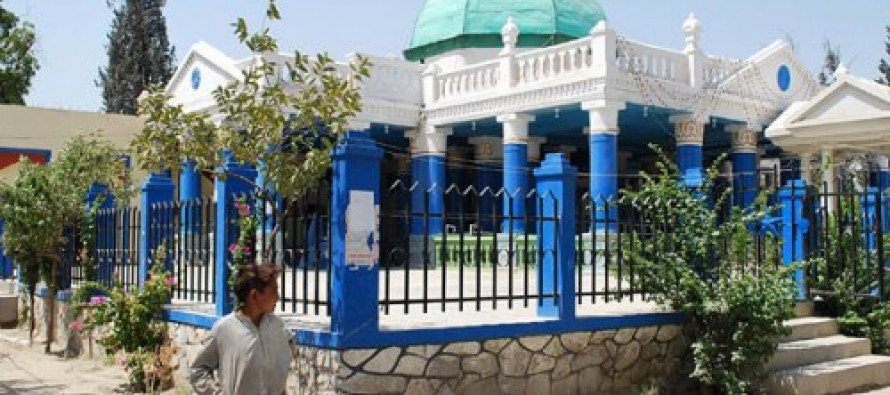 The mausoleum of King Amanullah Khan, remembered as cost of propecia the hero of Afghanistan till date, is soon going to be reconstructed.
The orders of canadian online pharmacy reconstructing mausoleum of the acquirer of independence for Afghanistan were given by President Mohammad Ashraf Ghani during his recent visit to Jalalabad.
A delegation of the Ministry of Urban Development Affairs and Housing comprised of Minister Sayed Sadat Mansour Naderi, Deputy Minister for Construction levitra low price Affairs Amiruddin Salik and other high ranking officials visited the historical site in Jalalabad on Thursday.
The government would cialis pharmacy online soon allocate budget for the reconstruction of the mausoleum and the reconstruction work would begin after completion of the technical survey.
Amanullah Khan was crowned the Amir of Afghanistan after his father, Amir Habibullah was assassinated in February 1919. Amanullah Khan was fiercely anti-British and wanted to destroy an old agreement which gave the British control over Afghanistan's foreign policy.
The British resisted this move, and so began the Third Anglo-Afghan War (1919). After a brief struggle, the British were forced to negotiate and in the end surrendered their control over Afghanistan's foreign policy.
Afterwards, Amanullah became a national hero, and was given the tile Ghazi. He then turned his attention to modernizing Afghanistan. He changed his title from Amir to Padshah (King) in 1926. King Amanullah's modernization plans were not greeted so warmly by everyone in Afghanistan, and as result, many tribes revolted.
In the end, the revolt caused Amanullah Khan the throne. He left Afghanistan and lived in exile in Italy and Switzerland. He died in 1960, and was buried in Jalalabad, near his father's tomb.
---
---
Related Articles
On May 16th, the Ministry of Telecommunications and Information Technology celebrated the the World Telecom Day in Kabul. The telecommunications
The Insurance Corporation of Afghanistan (ICA) announced release of its comprehensive private health insurance, which is introduced for the first
Chaired by President Mohammad Ashraf Ghani, the National Procurement Commission (NPC) approved 21 new contracts, including the construction of 7