Korea funds Afghanistan's first soy milk factory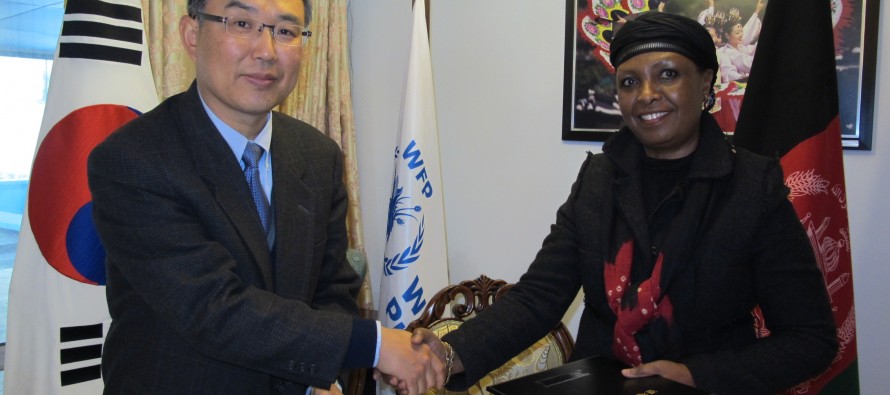 The Government of the Republic of Korea has announced a contribution of US$12 million to the World Food Program (WFP) to build the country's first soy milk factory. The donation was formalised in a signing ceremony in Kabul attended by high-level representatives from the Government of Korea and senior WFP staff.
WFP will work with the non-government organization Nutrition Education International (NEI) to build the factory in Parwan province, north of Kabul, which will produce protein-rich, sterilized soy milk from soybeans. WFP and NEI will also collaborate over the next three years to increase local soybean production.
"On behalf of WFP, I would like to thank the Government of the Republic of Korea. This donation will allow WFP and partners to help farmers improve agricultural productivity, while at the same time working to reduce malnutrition in Afghanistan," said Angelline Rudakubana, WFP's Deputy Country Director.
The residual soybean pulp from the milk-making process will be turned into chicken feed. This feed will be provided to vulnerable local women to encourage them to raise poultry to generate income. The factory will begin operating in 12 months.
"Korea, like Afghanistan, has experienced the hardship of war and Korea wants to share its experience in achieving rapid economic and social development," Cha Youngcheol, Ambassador of the Republic of Korea to Afghanistan said. "The Korean Government hopes the soy milk factory and chicken feed project contribute to Afghanistan's reconstruction by supporting farmers and women to become more productive and by improving the nutrition of the Afghan people."
---
---
Related Articles
WISE Afghanistan, a non-profit organization, has launched the first maternal health mobile app in the country called Salamat aimed at
Da Afghan Breshna Sherkat (DABS), Afghan national company, announced that Turkmenistan agreed with Afghanistan and Pakistan on electricity transmission to
Afghanistan and Pakistan have agreed to further expand trade between the two nations and enhance bilateral trade from USD 2.4bn