Kuwait, Afghanistan sign airline agreement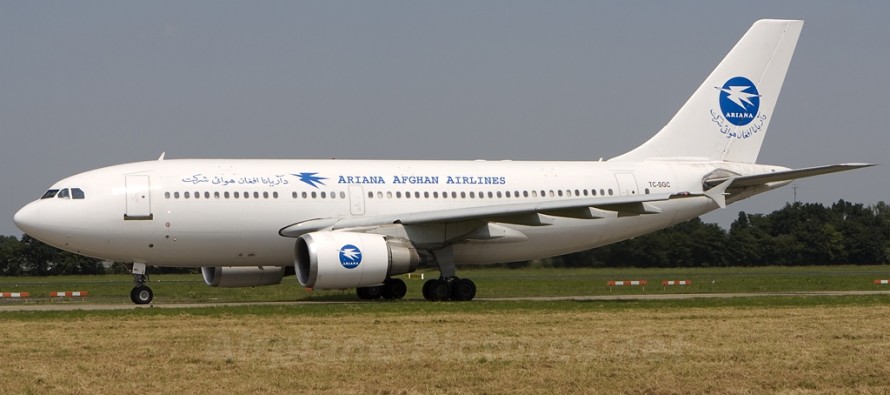 By Ahmadshah Ghanizada- In a bid to improve airport facilities in Afghanistan, an agreement has been signed between Kuwait's National Aviation Services (NAS) and Afghan national airline company, Ariana Afghan Airlines.
The NAS would try to share its expertise with Ariana Afghan Airlines under a $16 million deal for a period of 10 years.
Afghan Economy Minister, Abdul Hadi Arghandiwal said the deal was approved by the Ministers Cabinet, since the services of Ariana Airlines had not been up to the international aviation standards during the past 12 years.
NAS Chief Executive Officer Hassan Al-Houri said NAS would use advanced equipment and profesional staff to help Afghanistan provide better aviation services.
In the meantime, Ariana Airlines Chief Nasir Ahmad Hakimi said the $16 million deal would help standardize the services of Ariana Airlines within the next 10 years.
Mr. Hakimi acknowledged that the services of Arian Airlines were not up the mark due to lack of modern equipment.
He said the agreement was signed with an aim to improve Ariana Airlines services by jointly working with National Aviation Services (NAS).
---
---
Related Articles
The European Union blocked the release of $37 million to a UN-run fund that financed Afghan Police, a Western Official
Hundreds of women accompanied the Kabul Municipality in the tree plantation campaign held in Kabul. The campaign was launched by
Last week, heads of all provincial and regional offices of the Independent Administrative Reform and Civil Service Commission (IARCSC) met