Lack of government's attention has caused reduction in Afghanistan's exports- Chamber of Commerce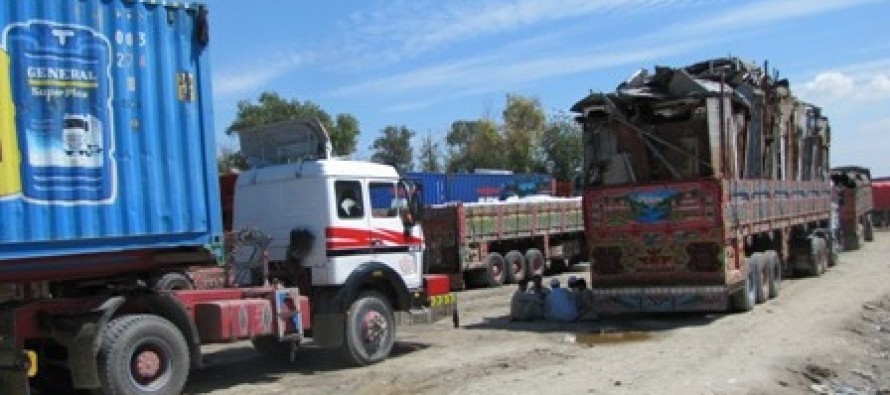 Eng. Qasim Yousufi, Head of Chamber of Commerce and Industries in the east zone of the country, sees lack of attention from the government being the reason for the fall in Afghan exports.
"Exports of paper, plastic, Pepsi and other materials that are normally exported to Pakistan have reduced due to lower qualities," said Mr. Yousufi.
According to Mr. Yousufi, exports from the eastern zone to Pakistan have been diminishing, and if the government does not pay attention to this regard, the country's exports may fall into a recession.
Pakistan is one of the key markets for Afghan exports.
According to the reports, India, Saudi Arabia, China, Uzbekistan, Kazakhstan, Tajikistan, Germany, Russia and Iran serve as markets for Afghanistan's goods; however, figures show that Pakistan is the recipient of 83% of Afghan exports.
Afghanistan Chamber of Commerce and Industries (ACCI) says that the figures of exports to Pakistan have dropped to its primary stages.
Many traders blame the Afghan government for the drop in exports.
Mr. Yousufi said the government should establish cold storage rooms to prevent the decay of vegetables and fruits in Nangarhar province.
Last year, a trader sold tomatoes all at once at a cost of 20 AFN for every 7kg in order to prevent the tomatoes from rotting.
---
---
Related Articles
Saira Shakeeb Sadat wants to bring change to Khwaja Dukoh, her district in northern Jawzjan Province. This place, though isolated,
Three sub-projects of the National Solidarity Program (NSP) of the Ministry of Rural Rehabilitation and Development (NRRD) was recently completed
The World Bank and Ministry of Finance of Afghanistan signed a new financial package of USD 325mn in grants on