Lapis Lazuli railroad project to be completed in 3 months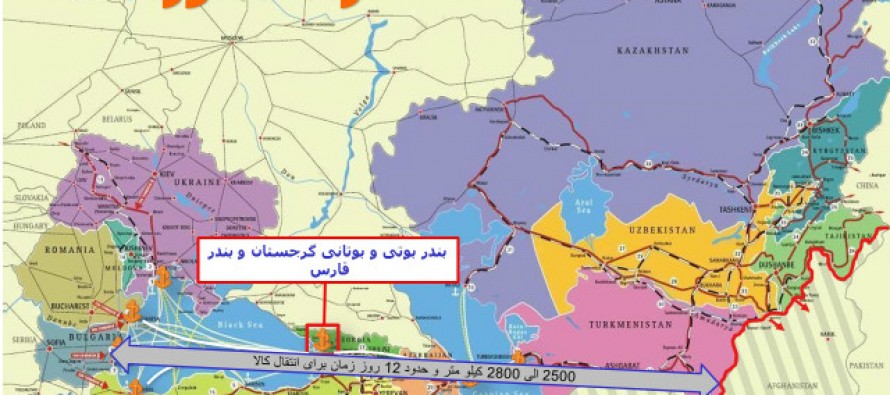 The Lapis Lazuli railroad project is slated for inauguration in the next two to three months.
The announcement was made by Mohammad Shakir Kargar, president's advisor on Central Asian Affairs, during his visit to the Aqina port on the Turkmenistan border in Faryab province.
Turkmenistan is bearing the cost of the railway line inside its territory and is also paying for the cost of a three kilometers portion of the track inside Afghanistan.
According to the Afghan official, The project's implementation would start with the construction of a 36 kilometers railway line from Aqina port to the Andkhoi district centre. A second railway line, costing $200 million to be provided by the Asian Development Bank (ADB), would connect the port with Hairatan in Balkh province.
The project is a lynchpin in reviving the Silk Route with Europe and South Asia and will serve as an alternative to Iran and Pakistan ports.
"The project is of great importance for Afghanistan and the region. In addition to boosting trade, the project will generate job opportunities for a large number of Afghans," said Kargar.
The "Lapis Lazuli Corridor" name comes from the fact that Afghanistan's lapis lazuli and other semiprecious stones were exported through this route to Caucasus, Russia, Europe, the Balkans and Northern Africa over 2,000 years ago. Lapis Lazulli Corridor runs from Aqina in northern Faryab province and Turqundi in western Herat province of Afghanistan to Turkmenbashi of Turkmenistan which arrives in Baku, capital city of Azerbaijan, after passing the Caspian Sea. It connects Baku to Tbilisi, Georgia's capital, and also the ports of Polti and Batumi of Georgia. The Corridor then connects cities of Kors and Istanbul of Turkey and finally ends in Europe.
---
---
Related Articles
President Hamid Karzai inaugurated the project on the establishment of 111 residential blocks in Khuaja Rawash area of Kabul. The
In a meeting arranged by the Kabul Chamber of Commerce and Industries, a group of young traders and entrepreneurs called
Several roads in eastern Nuristan province have been closed, some as a result of heavy snowfall and some due to