Largest bridge built over Ghorband River in Parwan Province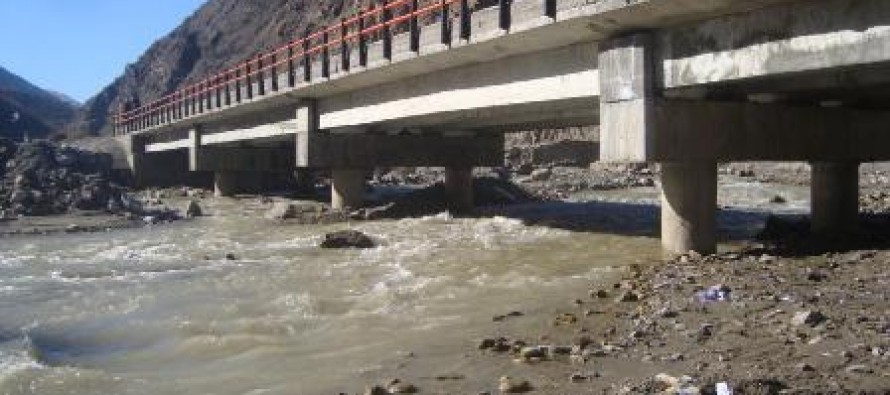 A 119m bridge has been built viagra in us over Ghorband River in Sayed Khail District of Parwan Province at a total cost of USD 43mn, said Ministry of Rural Rehabilitation and Development officials.
Addressing the inaugural ceremony on Wednesday, Rural Rehabilitation and Development Minister Wais Ahmad Barmak said the project was implemented with levitra buy generic financial collaboration from the World Bank.
Work on the project was initiated in 1390 and completed in 1391. According to the officials, the bridge is the largest buy viagra bridge in Parwan Province.
Minister Barmak said the bridge, infopharm.com connecting Kapisa Province with Charikar city of Parwan, has resolved the transportation issue of the dwellers.
The Ministry has undertaken 45 uplift projects in Parwan Province overnight canadian viagra in the past few years, added Minister Barmak.
The projects are awarded to local construction firms that cialis on line canada have enabled to generate employment opportunities to thousands of Parwan residents.
"The Ministry has planned to launch 300 development projects in Parwan at a cost of USD 15mn," said Minister Barmak.
Parwan province is considered to be one of the safest places of Afghanistan.
---
---
Related Articles
More than 200 Afghan women in Bamyan participated in a tree planting campaign launched by the Executives of Democratic Party.
Facilitating Afghanistan's banking transactions in the last 11 years, German Commerce Bank has decided to close down all its internal
The Asian Development Bank has warned that political situation in Afghanistan may affect progress on the Turkmenistan-Afghanistan-Pakistan-India (TAPI) pipeline project.