Lasting Peace Not Possible Without Economic Development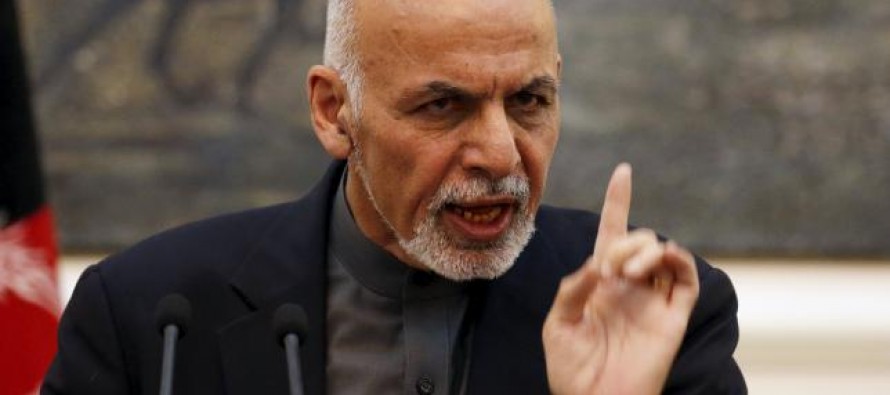 Addressing a gathering in Balkh province, President Ashraf Ghani said the prospect of Afghan peace depends on the country's economic development.
"Peace will come for sure, but the future of peace is related to economic development. Employment remains to be a key factor in determining whether peace will be sustainable or not," said Ghani.
He added that the implementation of peace plans is impossible without eradication of poverty.
"Regardless of the US-Taliban peace talks outcome, peace is not possible without eradication of poverty and reintegration of the Taliban," said Ghani.
These remarks come after the US-Taliban peace buy cialis once daily talks, in which President Ghani was estranged from.
After the recent talks, the Taliban asked for a major share of political power and establishment of an Islamic system of laws and values. They declared that they did not recognized the Ghani government and would interact with any Afghan until an agreement on the US military withdrawal was Keeps me regular, and, I think, makes me sleep a little better as well sale viagra. We fill thousands of online prescriptions everyday because our customers know that we offer unmatched value and the highest level of customer service delivered 24-7. reached.
---
---
Related Articles
Afghan Finance Ministry expects to raise USD 2.5bn in revenue in March, 2017, USD 500mn above the target. The boost
The Telegraph-He fled Afghanistan with his mother and brother at the height of a bloody civil war, arriving in Australia
The China National Petroleum Corporation begins extracting oil from the Amur River basin in northern Afghanistan. The firm won the