Launch of the Afghan National Payment Switch: opening the gate to the global financial network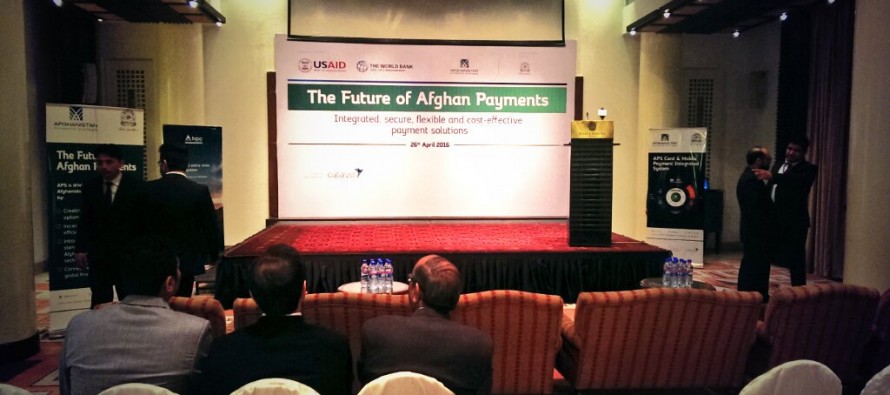 Afghanistan Payments Systems (APS) in close coordination with Da Afghanistan Bank (DAB) are launching a shared and Interoperable Card/Mobile Payment Switch in Afghanistan.
Afghanistan Payments Systems is the only 'Payment Service Operator' acting as the national provider of secure financial message switching and connecting its participating financial institutions nationally as well as to the global financial network.
This National Switch will provide all Afghan citizens secure and affordable electronic banking services through APS' processing and telecommunications partners.
"Through this process, it will define the future of Afghan Payments and modernize the financial infrastructure by creating cashless payment options, increasing transparency and efficiency of financial transactions, introducing international standards and quality to the Afghan banking and financial sector. Connectivity to the global financial network is the key highlight of APS," states a press release from APS.
Afghanistan Payments Systems is an Afghan company that interconnects its network of financial institutions to a larger, international financial network. After a rigorous round of efforts for the last 5 years, the company has developed and established the needed infrastructure to launch the systems today. This entire process is done in a very close coordination with Da Afghanistan Bank.
APS deals with financial institutions, mobile network operators and consumers to enable them reduce their costs for payment products and services significantly. Simultaneously, it helps accelerating their profits and empowering their clients through increased access.
Da Afghanistan Bank is the country's central Bank regulating banking and money transactions in Afghanistan. DAB is actively developing policies to promote financial inclusion and modernize the payments systems.
---
---
Related Articles
Kazakhstan's Ministry of Agriculture announces that it intends to increase grain and flour exports to Afghanistan this year. According to
Leading Afghan telecom company, Roshan, announced Tuesday that the company will launch 4G internet services in the coming future. "Today's
The Afghan government is providing land plots to 1,000 teachers in Paktika province. According to Khaama Press, a city is