Lavish trainings for Afghan jewelers were a waste: Pentagon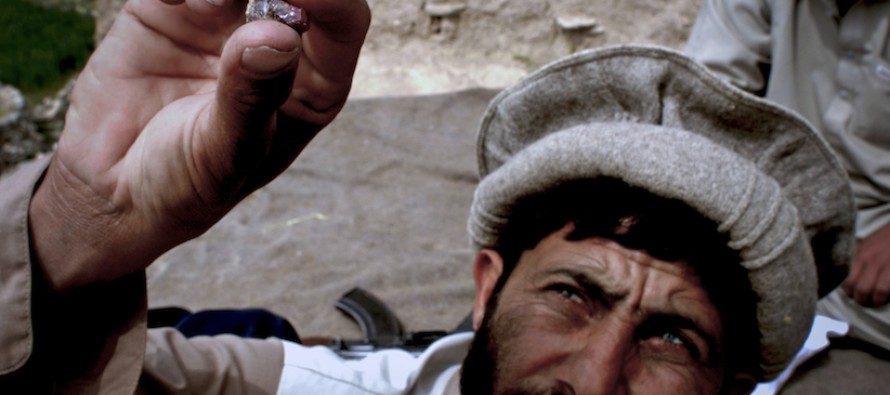 Afghanistan's Special Inspector General for Afghanistan (SIGAR) has chided over the 'imprudent spending' of the Pentagon on Afghan gem industry, and identified it as yet another waste of US taxpayers' money.
The US government had earmarked funds for the growth Afghan industry as part of the Pentagon's Task Force for Business and Stability Operations (TFSBO), which is a special unit deployed in Afghanistan in 2010 to stabilize the region's economy and increase private investment.
The TFSBO had sent dozens of Afghans from the mining industry to months-long gem training programs in India, Paris and Milan.
In a letter to Pentagon's Secretary of Defense Chuck Hagel, John Sopko requested for names of the officials who authorized the travels in the period from 30 November 2012 to 30 November 2014.
"Despite these expenditures, it is not clear to me that the gem industry program produced any positive and lasting economic development or increased employment in Afghanistan," Sopko wrote in the letter addressed to Hagel obtained by The Washington Free Beacon.
Afghanistan is home for over hundred varieties of gems, most of which may not have been tapped yet.
Technically, most gem mining conducted in Afghanistan over the years is done using very antiquated tools and equipment. Furthermore, most of Afghan precious and semiprecious gems are smuggled out of the country and very little has been done to regulate the sector to be market based.
As Afghanistan began to emerge as a new economy, its abundance of natural resources was identified as a necessary tool to invigorate the economy.
---
---
Related Articles
The Export Promotion Agency of Afghanistan is nominated for Excellence in export development initiative for 2014 among 150 Trade Promotion
Afghanistan is due to implement distribution of electronic identity cards within the next one month, Afghan interior ministry officials said.
The United Nations World Food Program (WFP) is providing food assistance to people displaced by the recent upsurge of fighting