Leading Afghan female entrepreneur Kamela Sediqi appointed as Deputy Minister of Commerce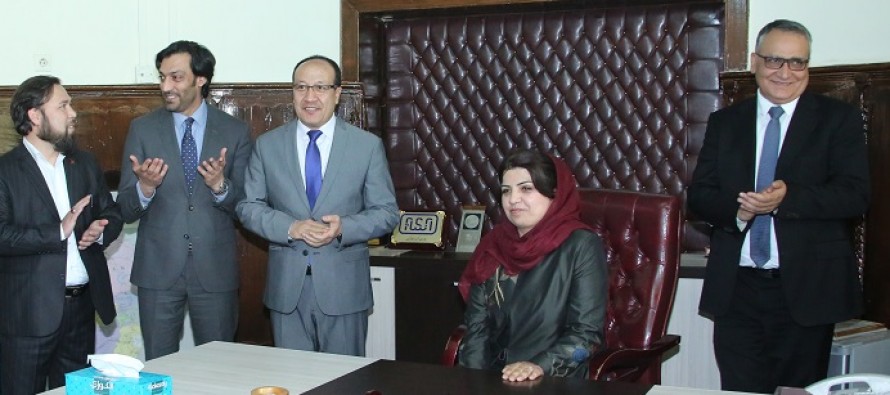 Kamela Sediqi, a leading Afghan female entrepreneur, is appointed as the new deputy minister of Commerce.
Abdul Salam Rahimi, Director-General of Administrative Office of the President, introduced Sediqi and expressed hope that her appointment would result in positive changes in Afghanistan's trade balance.
Sediqi formerly worked as deputy director general of Admin and Finance at Administrative Office of the President.
Humayoon Rasaw, Minister of Commerce and Industries, said Ms. Sediqi has a decade of experience in the area of trade, and will be efficient through use of her experience and knowledge.
Sediqi said she would strive for turning Afghanistan from consuming to a producing country and would exercise utmost to remove the challenges facing Afghanistan's trade.
---
---
Related Articles
Local authorities find the completion of reconstruction of Ghazni's historic monuments impossible. The province's head of Information and Culture links
Officials from the Department of Rural Development and Rehabilitation in Herat informed of the opening of 10 public service projects
Following the latest tensions between Pakistan and India, Pakistani authorities shut down their air space to international flights. While Pakistan's