Local government and civil society agree to work together more closely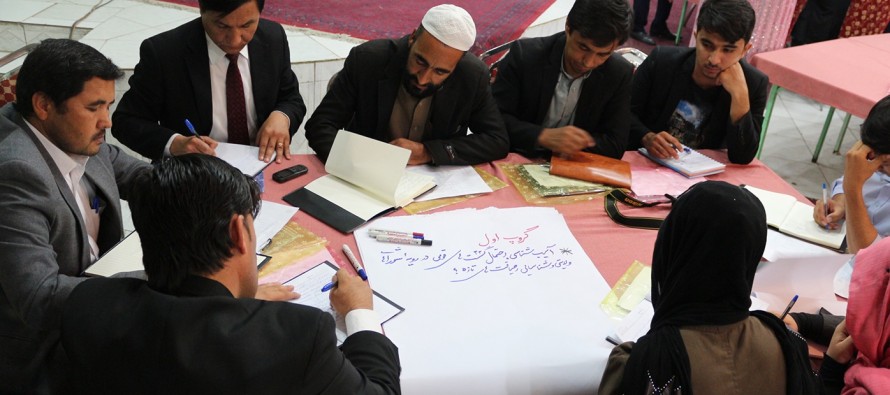 This week, Balkh province's provincial councils (PCs) and civil society organizations (CSOs) from five provinces met in Mazar-e Sharif to discuss pfizer viagra 50mg a range of topics raised by civil society as important. These included fighting drugs and corruption, strengthening transparency and accountability and increasing the participation of women in decision making cheap cialis pill and in the justice sector.
The event provided the opportunity for CSOs to bring up and discuss issues of importance of Balkh's citizens. The conference was the second of its kind to bring together CSO representatives from the provinces Balkh, Sar-e Pul, generic levitra cialis Faryab, Jawzjan and Samangan with PC members and local government officials from Balkh.
The conference lets PCs both share their insights with government institutions and point out ways to solve issues. Mr. Mohammad Ibrahim Khairandish, Head of Balkh Provincial Council, said, "Taking the current situation of the country into account, events like these will help us to stand united with the support of civil society for the improvement and prosperity of our country." Mr. Abdul Hamid Safwat, Head of the Balkh Civil Society Forum, added, "In the working groups we are trying to come up with concrete solutions, suggestions and ideas for the problems our people have with the government." PCs and Civil Society should work together to ensure transparency and accountability As a result, citizens can see their voices are being heard – helping to improve relationships between citizens and government.
Currently, there is often a perceived need for government and citizens to work together more closely; based on more information about each other. This in turn places greater demands on the population's confidence in government efficiency to provide basic services. Supported by the German government, the debates are designed to let PCs or local government get a better insight into people's concerns.
Following the debate, participants from the both PCs and CSOs set up working buy cialis australia groups to develop suggestions and solutions to the problems raised. The working group on fighting drugs for example, identified the emergence of drug addicts in and around Mazar-e Sharif city as a problem. They suggested government should provide employment opportunities for the young generation.
As part of Germany's cooperation with Afghanistan, the Regional Capacity Development (RCD) program is financed by the German Federal Ministry for Economic Cooperation and Development (BMZ) and implemented by Deutsche Gesellschaft für Internationale Zusammenarbeit (GIZ) GmbH. In six provinces in northern Afghanistan, RCD supports its partners' development priorities in the provinces and districts, while at the same time providing training and coaching programs for civil servants. With its broad range of activities, the program aims at increasing Afghan ownership of the development process, strengthening state institutions and promoting transparency and inclusiveness.
---
---
Related Articles
National Solidarity Program (NSP), working within the framework of the Afghan Ministry of Rural Rehabilitation and Development (MRRD), implemented 11
Construction work on a 75-kilomentre road was launched in northeastern Badakhshan province on Sunday, officials said. The 5-metre wide road
Afghanistan and Iran have agreed to cooperate in the field of exploration and exploitation of mines in Afghanistan and its