London Conference assures support to Afghanistan to achieve self-reliance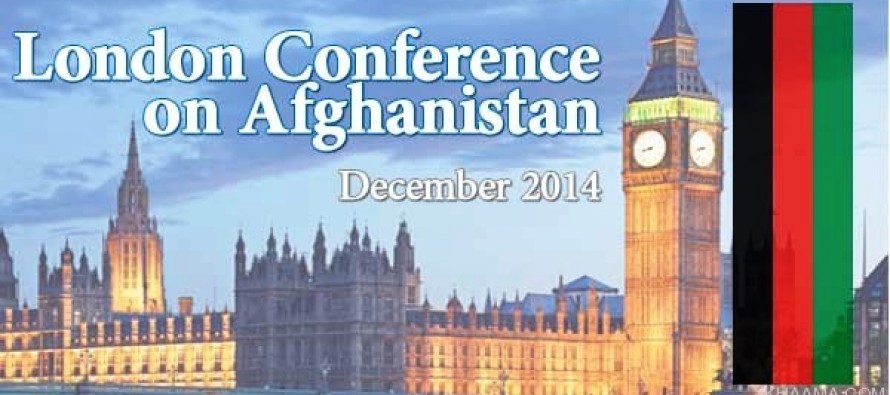 The National Unity Government of the Islamic Republic of Afghanistan met with the international community on 04 December 2014 in London to reaffirm and consolidate partnership.
The participants confirmed the Afghan Government reformed program, entitled "Realizing Self-Reliance: Commitments to Reform and Renewed Partnership" provided a credible framework for improving security, political stability, economic and fiscal stabilization, advancing good governance, promoting rule of law, fighting corruption, protecting human rights, fighting corruption, and paving the way for enhanced private sector investments and sustainable social, environmental and economic development.
The international community welcomes Afghanistan's economic plans to enhance productivity, increase its domestic revenue mobilization, to attract more private sector investment and stimulate growth and employment opportunities.
 Afghanistan will continue to require international support to achieve its goals, to which the international community agreed to direct significant and continuing but declining financial support towards Afghanistan's social and economic developments.
To help ensure that Afghanistan remains on path towards a more sustainable future for all Afghans, the International Community reaffirmed its Tokyo commitment of providing sixteen billion US dollars through 2015, and sustaining support, through 2017, at or near the levels of the past decade.
The International Community along with the partners reaffirmed its commitments set out at the Tokyo Conference in 2012 and said continuous support to Afghanistan depended upon the principle of mutual accountability and the Afghan Government delivering on its comments under the Tokyo Mutual Accountability Framework (TMAF).
They reiterated their support to the Afghan Government's efforts to achieve self-reliance. The Participants welcomes the new government's action to address economic and fiscal challenges, including measures to increase sustainable productivity, strengthen revenue collection and the banking sector, prioritize expenditure and improve private investment climate. They appreciated the new government's decisive actions on the Kabul Bank and regarded it as an important immediate step on corruption.
The Participants highlighted Afghanistan's rapid progress on advancing regional connectivity through mechanisms such as CAREC, SAARC, RECCA, ECO, SCO and projects like CASA 1000, TAPI and TUTAP and the development of the Lapid Lazuli and Chabahar ports.
The Conference reached consensus on a process to refresh the TMAF at next year's Senior Officials Meeting (SOM) based in particular on the reform program and priorities of the new Afghan Government.
---
---
Related Articles
By Ahmadshah Ghanizada- Officials in the ministry of commerce and trade of Afghanistan on Saturday announced 20 percent investment growth
Work on the asphalting of Chehlsitton Road—a 3.3km road from Baagh Chehlsitton in District 7 of Kabul city to Bagh-e-Babur—has
Fars News Agency-Iran and Afghanistan attach great importance to the increasing broadening of their bilateral ties and cooperation, Tehran's former