"Made in Afghanistan" event connects Afghan traders with Indian buyers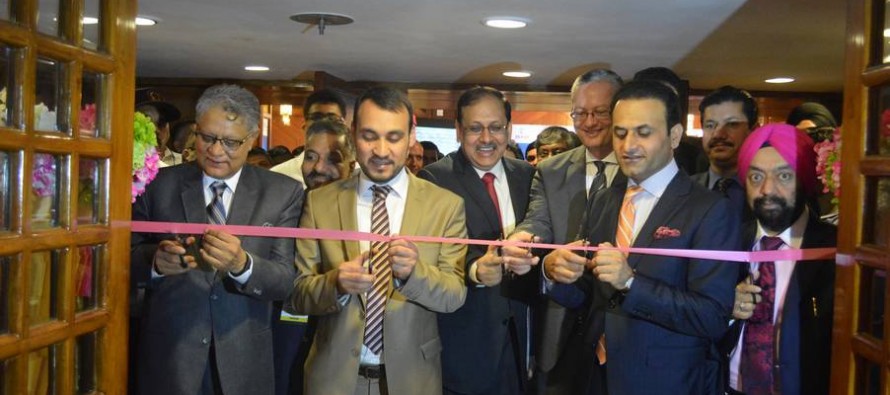 More than 40 Afghan companies are showcasing their products at a "Made in Afghanistan" event in New Delhi, India supported by USAID. The event will raise awareness of Afghan goods and foster business ties between Afghanistan and India.
As part of the event, the companies will display leading Afghan exports, including fresh fruit, dried fruit and nuts, marble and onyx, saffron, gemstones, and handicrafts, and meet with a number of Indian buyers to create business linkages.  India is the second largest importer of Afghan products (after Pakistan) and  Afghanistan's products, especially the country's pomegranates, apricots, apples, grapes, raisins, and nuts, are sought after in India for their excellent quality.
"Afghanistan and India have always been exceptional trade partners," said Afghanistan's Minister of Agriculture, Irrigation, and Livestock Assadullah Zamir.  "This event will help to further increase awareness of Afghanistan's quality products among Indian buyers and create additional profitable business relationships between the two countries."
"Made in Afghanistan" is result of the collaboration between USAID and its Indian and Afghan partners organized as a part of the "Heart of Asia – Istanbul Process" which encourages cooperation between Afghanistan and its neighbors in expanding regional trade.
Three USAID projects in Afghanistan – the Afghanistan Trade and Revenue Project, the Regional Agricultural Development Program-South, and the Commercial Horticulture and Agriculture Marketing Program – worked with UN Women and with their Afghan government counterparts to support the participation of Afghan traders in "Made in Afghanistan." The Federation of the Indian Chambers of Commerce and Industries and the Government of India provided their support by inviting Indian buyers to the event.
With more than $17 billion spent on development programs in Afghanistan since 2002, USAID provides the largest bilateral civilian assistance program to Afghanistan. USAID partners with the government and people of Afghanistan to ensure economic growth led by the country's private sector, to establish a democratic and capable state governed by the rule of law, and to provide basic health and education services for all Afghans.
---
---
Related Articles
Afghan Ambassador to India, Shaida Abdali, hopes that decision by five countries to pull out of the SAARC summit in
The Government of Japan announced over $2.3 million new assistance to the Government of Afghanistan on Wednesday.  The funding will
Afghan domestic airline, East Horizon, launched the first ever direct flights between Faryab and Herat. The airline's other flights include